Tonight -a  great presentation by Malik Graves-Pryor of Natoma Consulting, as he shared how his company leveraged LeSS to achieve  stunning results, while facing challenges and learning lessons.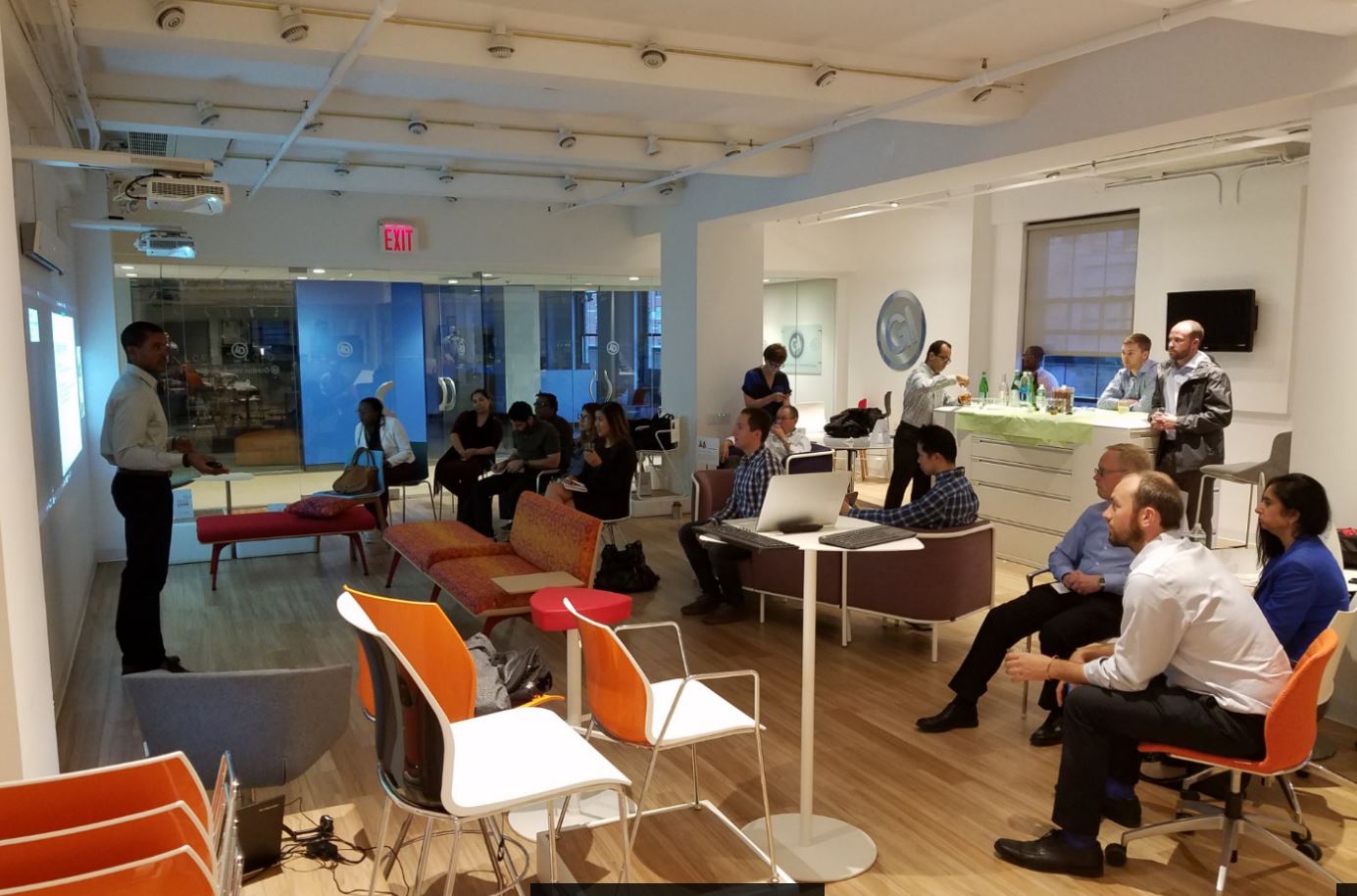 Malik's Summary
At the Thursday October 12, 2017 NYC Large Scale Scrum Meetup, Malik Graves-Pryor shared his company's LeSS case study, "Web and Mobile Applications Agile Transformation". He covered the extensive issues the company faced at the beginning ranging from only 1-2 releases a year with hundreds of defects, and how they transformed over the course of several months to an organization that released monthly, and then continuously, with low defects and high customer satisfaction and engagement.
The discussion covered the merger of the Sales and Product Management Pipelines, adoption of technical practices leading to a DevOps-focused culture, how to take the necessary steps to build trust and cooperation within the organization, as well as the road-map they used to iteratively migrate the organization to continuous integration and deployment.
The interactive discussion spanned two hours with attendees raising questions and issues about the case study, as well as correlating them with their own challenges and aspirations.
Presentation deck is available at  Natoma Consulting website for download.