Register For Group Mentoring | Request Individual Mentoring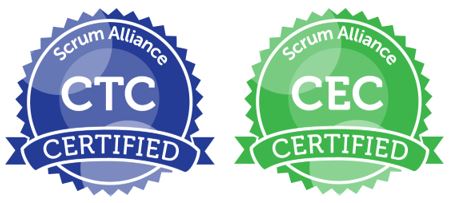 Transforming the world of work (the motto of Scrum Alliance) requires a critical mass of people with a strong coaching mindset and organizational coaching capability. Developing these traits is not easy and requires many years of hard work and commitment.  Unfortunately, due to increased market demands, some people (described by Larman's Law #4) prefer to quickly switch their careers, and 'fast-track' themselves to becoming a coach, without proper learning, education and experience.
Video Message From The Mentor
Many organizations do not clearly understand what they should be looking for when they engage with a professional coach, and by hiring under-qualified people, further exacerbate the coaching quality problem.
Scrum Alliance has established a high benchmark for professional coaching, by creating the programs of Certified Team Coach (CTC) and Certified Enterprise Coach (CEC).  If you take coaching seriously (as a role AND profession) and wish to contribute to further elevating the bar of agile coaching quality, this program could be for you.
To apply for and receive CTC or CEC credential, you must have pre-application qualifications and then meet application requirements.
Please, review the following:
| Certified Team Coach | Certified Enterprise Coach |
| --- | --- |
| SAMPLE CTC Application: | SAMPLE CEC Application |
CTC & CEC – compare & contrast.
Please make a note of Resources for Candidates to Scrum Alliance Coaching Programs.
---
About The Mentor:
Gene Gendel is Certified Enterprise and Team Coach (CEC-CTC), with many years of experience, as a coach, consultant, mentor and trainer.  Gene is also one of co-creators of the CTC program and application reviewer.  Gene is on the list of Scrum Alliance mentors, towards CTC/CEC.
Gene's mentoring focus is three-fold:
---
Materials used during 'About Mentoring' sessions –here.
Supplementary references: about PtC | PtC eLearning
If you would like to submit a general inquiry about the program,  please use the form below.
Please, use the form below to provide your feedback or submit an inquiry. Thank you.
---