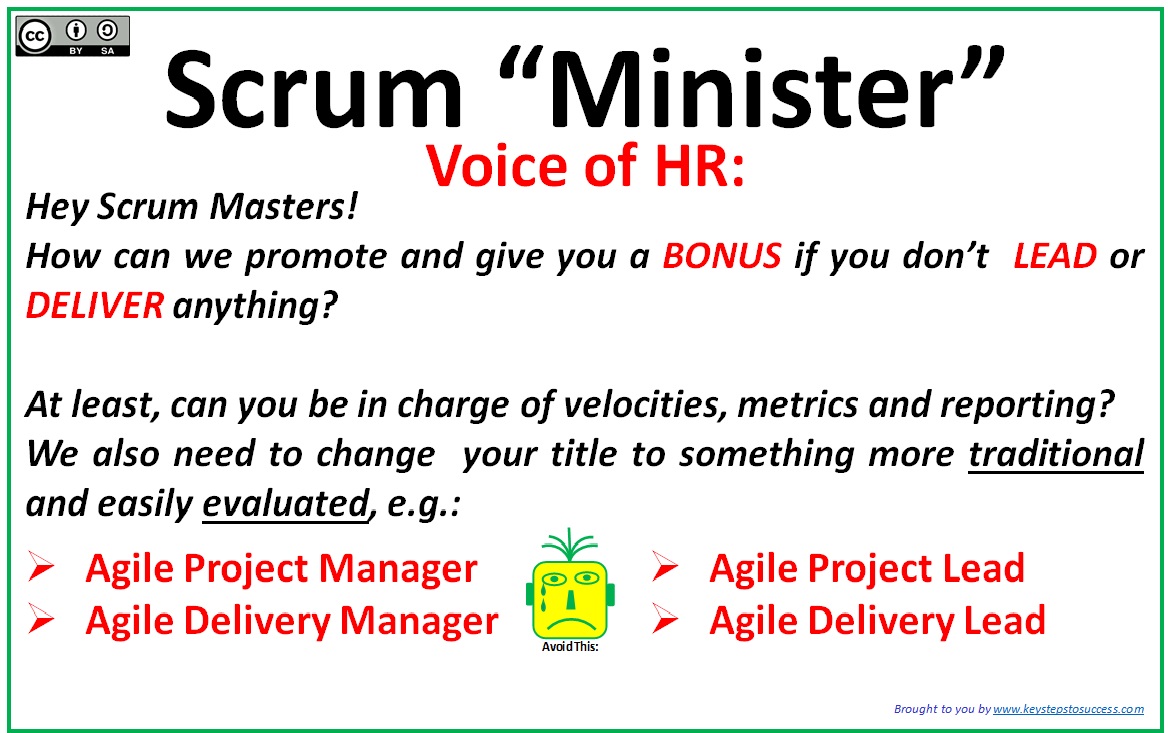 Industry Announcements That Led To This Discussion.
On January 19, both Bloomberg and Reuters, independently, came out with the news about one large American bank holding company that eliminated 1100 Tech Jobs, and by making this decision, directly impacted 'agile delivery' roles/agile jobs families.  (click the links above for details).
Interestingly, a few years ago, the same company openly published the news about discontinuing the role of Scrum Master in favor of 'Agile Delivery Lead', with the ladder role being now eliminated.  Unfortunately, the original two posts by the company, publishing its decision, are now removed from the company's site:
Misunderstanding the role of Scrum Master, in simple organizational settings (e.g. small-scale product development – Scrum) and complex organizational settings (e.g. large-scale product development – Large Scale Scrum) have been well known.  This could be one of the main reasons why some organizations shift away from/discontinue the role of Scrum Master, in favor of 'agile leads' and alike, more traditionally sounding roles (with the root 'lead' in them) –  companies and their people gravitate towards what seems to be more traditionally understood.
In order to understand the situation in full, from organizational design and systemic implications perspective, these decisions need to be well researched and analyzed. Things to consider, while analyzing:
Understanding the real purpose of agile frameworks (e.g. Scrum, Large Scale Scrum)
Funding/budgeting that are aligned to products (not projects, programs, portfolios)
HR norms/policies, supporting career path, compensation and promotion of agile roles
Understanding the differences between job security and role security
Have you been impacted by what is described herein? Do you feel that soon you might be impacted by similar decisions of your  company?  Is your company at the point of decision-making,s uch as:
Should Scrum Master role be discontinued in favor of an 'agile lead' (or similar) role?
Should Agile lead role be eliminated, as next step in agile maturity journey?
If you think what is described here warrants a private or group discussion, feel free to reach out directly (bottom of this page).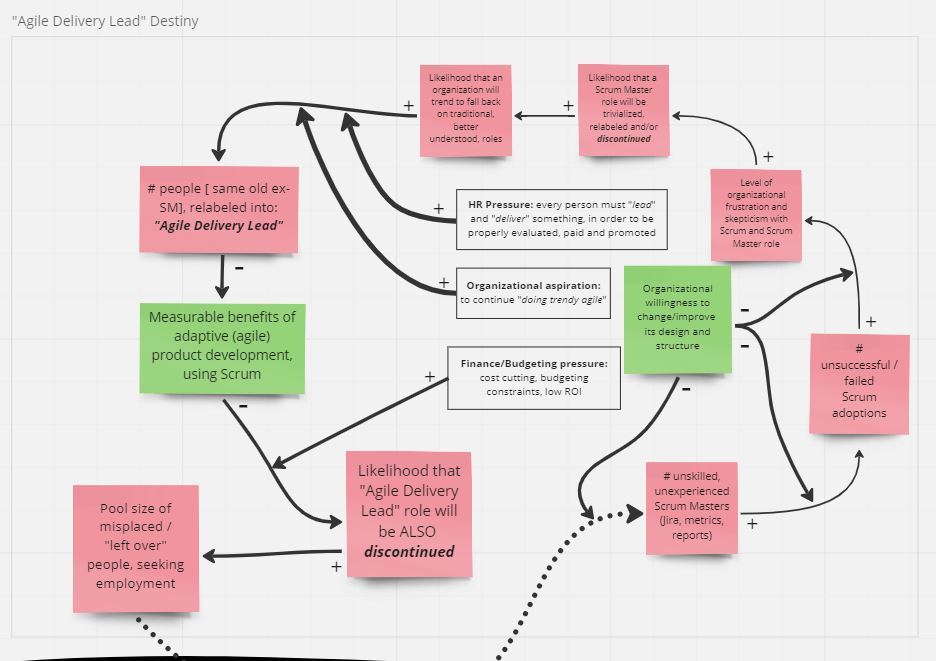 Please, use the form below to provide your feedback or submit an inquiry. Thank you.