Take "Product Definition & Exploration Survey" (6 min)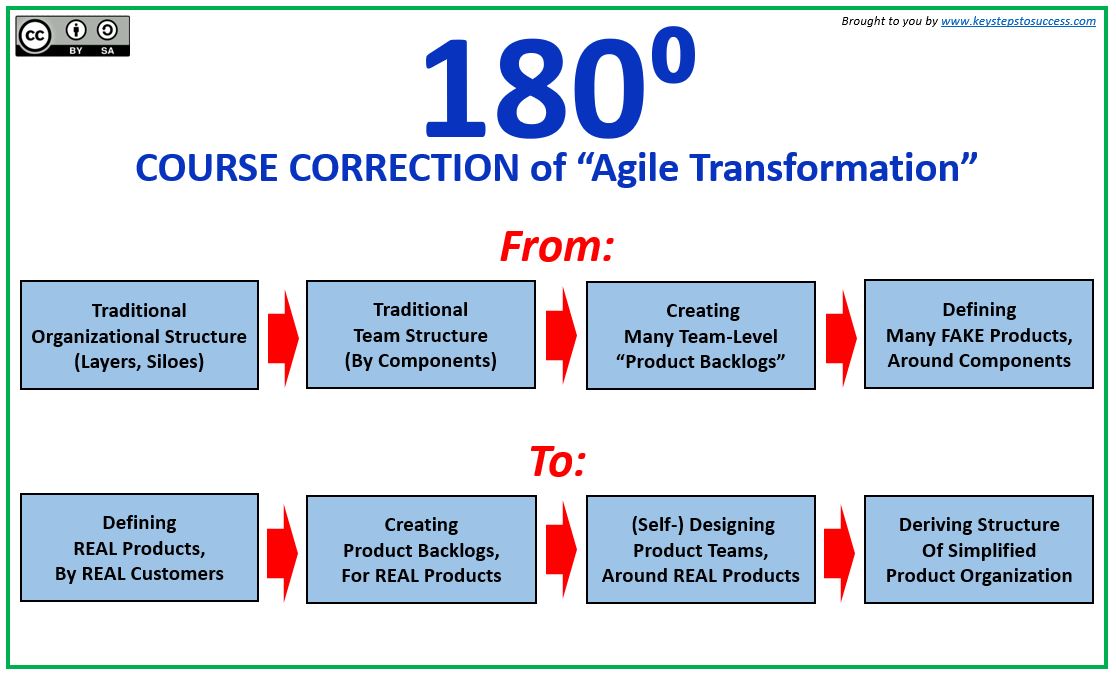 By now, you have done a lot of LeSS learning, by either attending Certified LeSS Basics, Certified LeSS Practitioner or just thoroughly studying LeSS books, less.works site materials and published case studies. You are LeSS-aware: you understand organizational design and its impact on system dynamics, corporate culture, norms and policies.  You are able to speak with your colleagues and clients about LeSS – implicitly, without upselling it or presenting it, and presenting it as the "best scaling option ever invented".  You are pretty comfortable with explaining to others what local optimization is and how it manifests itself in organizational design, teams' structure, roles/responsibilities, backlogs, engineering practices.
Now, you have been approached by a Senior Business Executive, asking you to help her organization define a real product, from a customer's perspective.  What do you do?
Workshop Agenda :
This course shall help you with:
Understanding Customer Centricity and Product Focus
Overview: product canvasing, story mapping, customer journeys
Understanding most common pitfalls in product definition:

Treating components and applications, as "products"
Dependency on traditional org structure (tech)
Dependency on traditional org structure (biz)
Dependency on tooling configurations and complex frameworks

Canvasing a product:

Vision, mission, strategic objectives
Funding/Budgeting/Sponsorship
Costs/Expenses/Investments
Sales/Marketing/Promotion
Measurements/Metrics
Customers/Users/Target Groups
Partnerships/Benefits
Components, applications, interfaces, layers, etc

Customer Journey

Identifying steps a customer goes through, as (s)he makes a journey (travels) through a product
Understanding commonly used 'elements' of a customer journey (e.g. Intentions | Expectations | Ideas | Activities | Perceptions/Feelings | Touchpoints | Risks | Opportunities)

[User] Story Mapping
Optimizing Product Definition:

Deep & Narrow vs. Broad & Shallow
Identifying product components (e.g. applications)
"Bricks & Snakes" exercise

Definition of Done
Details :
In this training, attendees will be offered a mix of theoretical and practical knowledge, to help them with defining their product(s?), and subsequently, coming to decisions about improved organizational design and teams' structure.  Students will be encouraged to bring to class their specific examples and cases.
Note: Prior to attending this course, you will be encouraged to do some self-study, to make the best out of the course agenda.
Supporting Assets:
Please, consider leveraging any of the below templates for product discovery activities: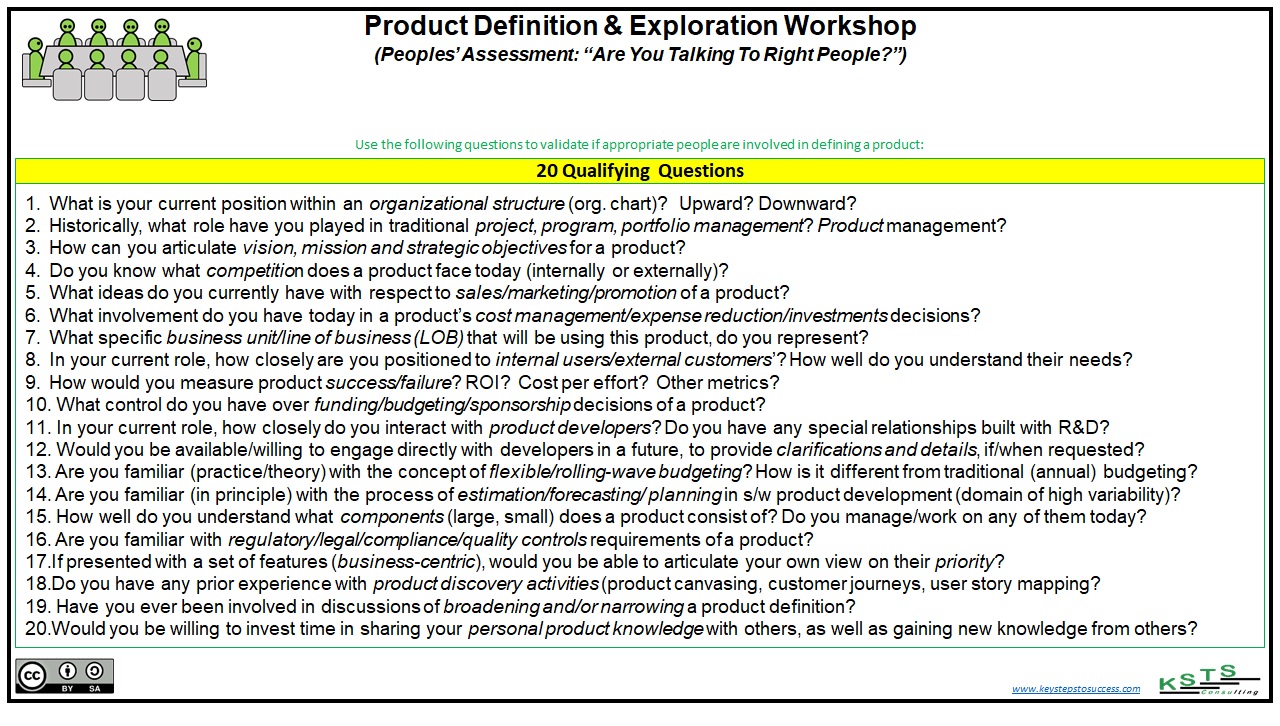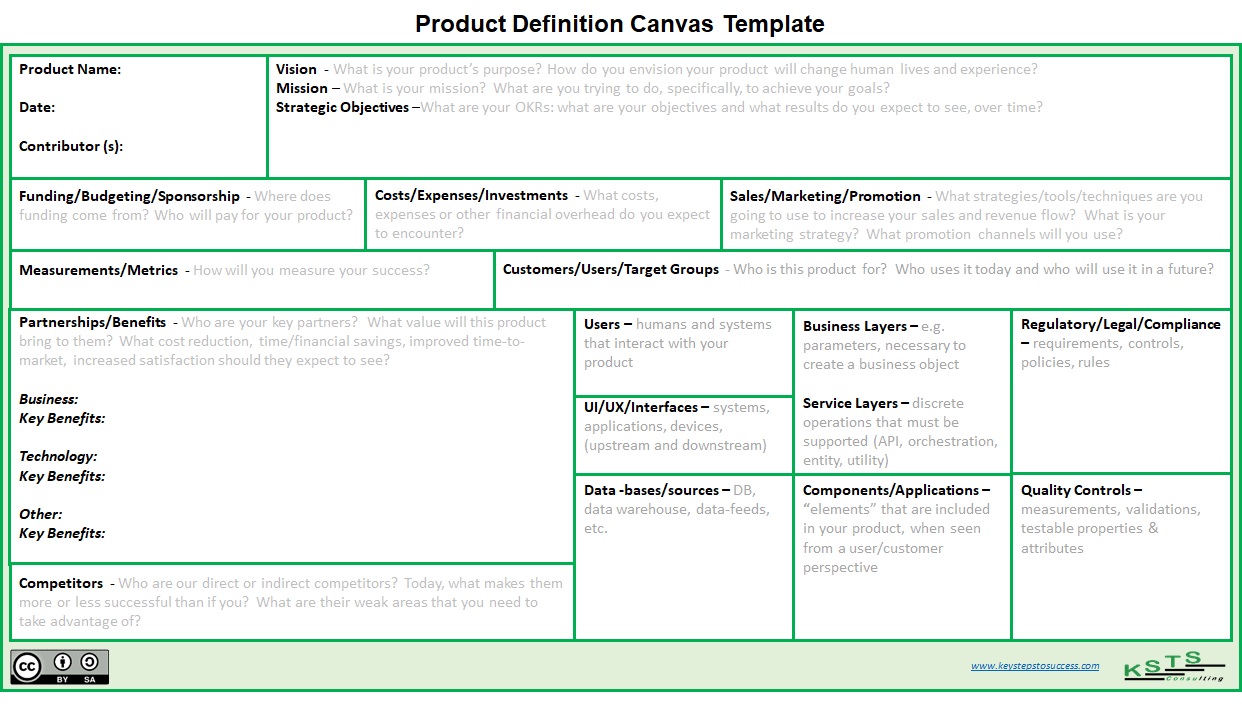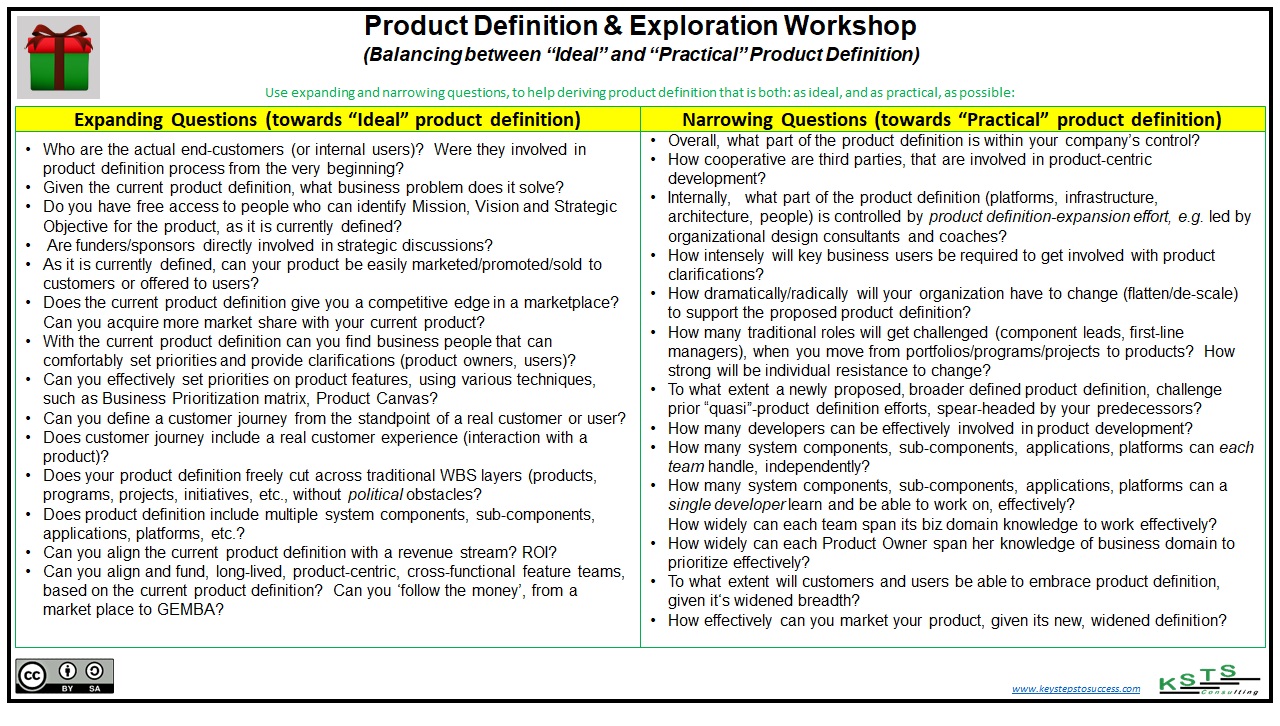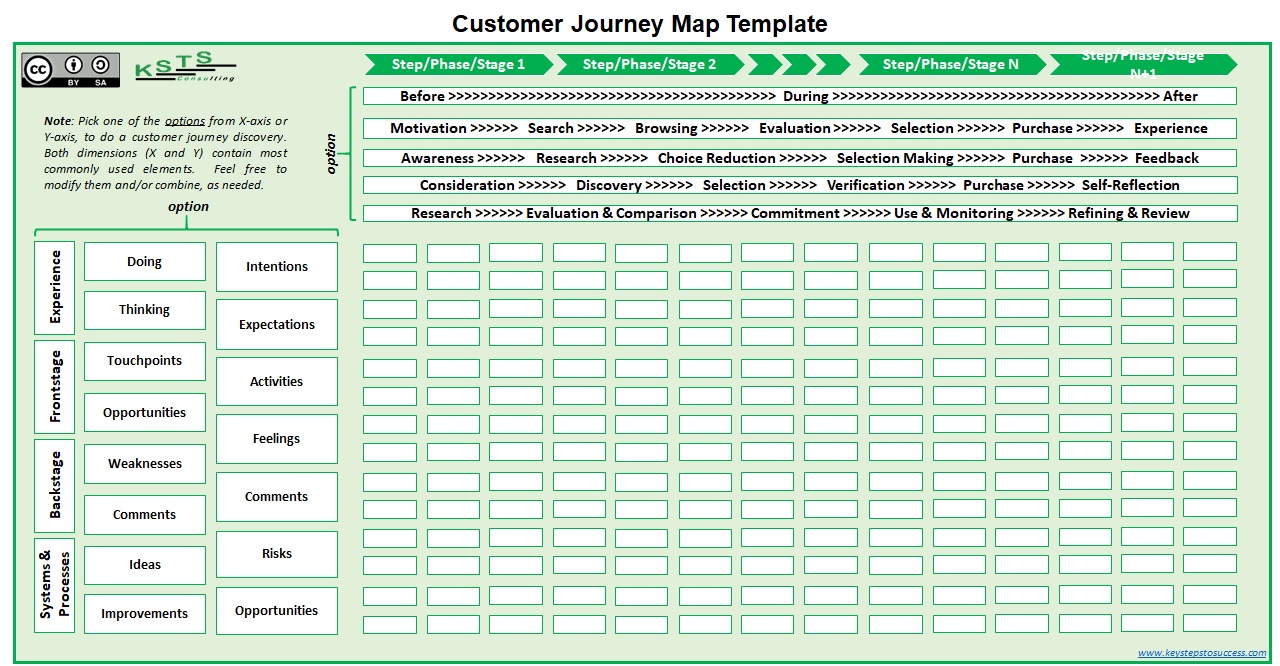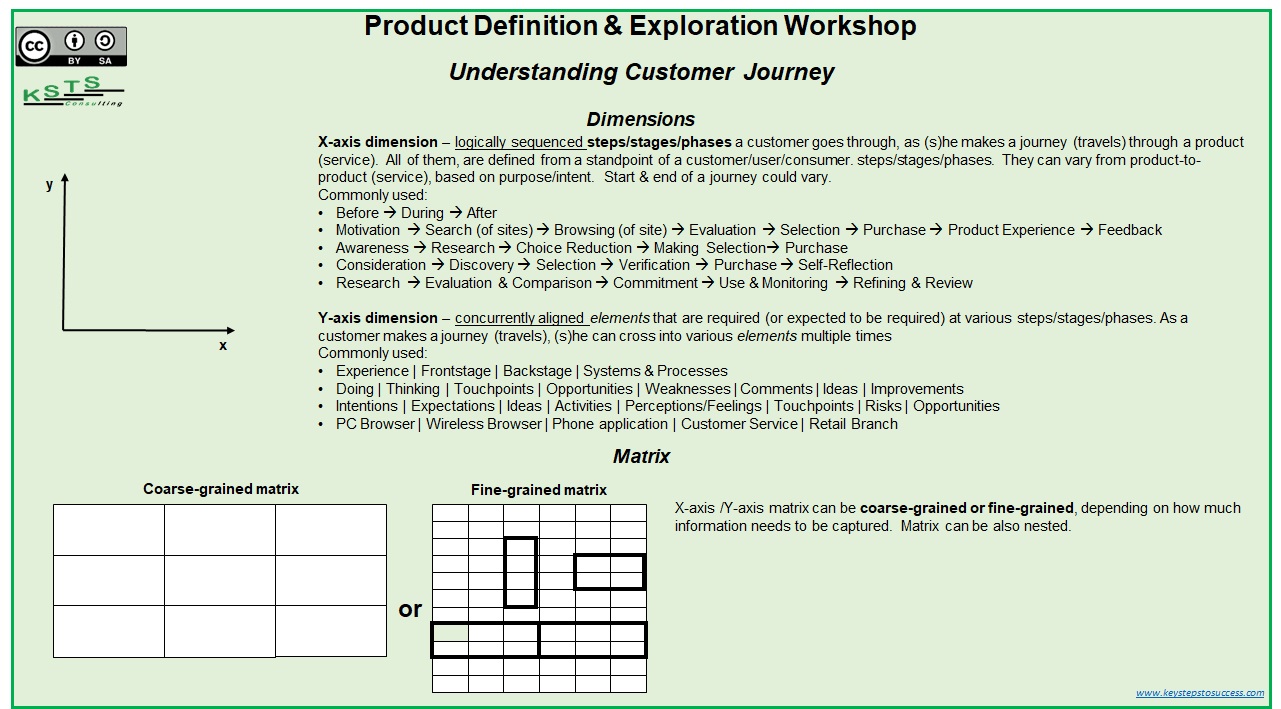 Download PDF with the above and additional templates.  Download Excel backlog template
Please, use the form below to provide your feedback or submit an inquiry. Thank you.