KSTS Consulting – is one of a few companies (full list), globally that has been granted the unique status of LeSS Coaching Company by the official LeSS Company.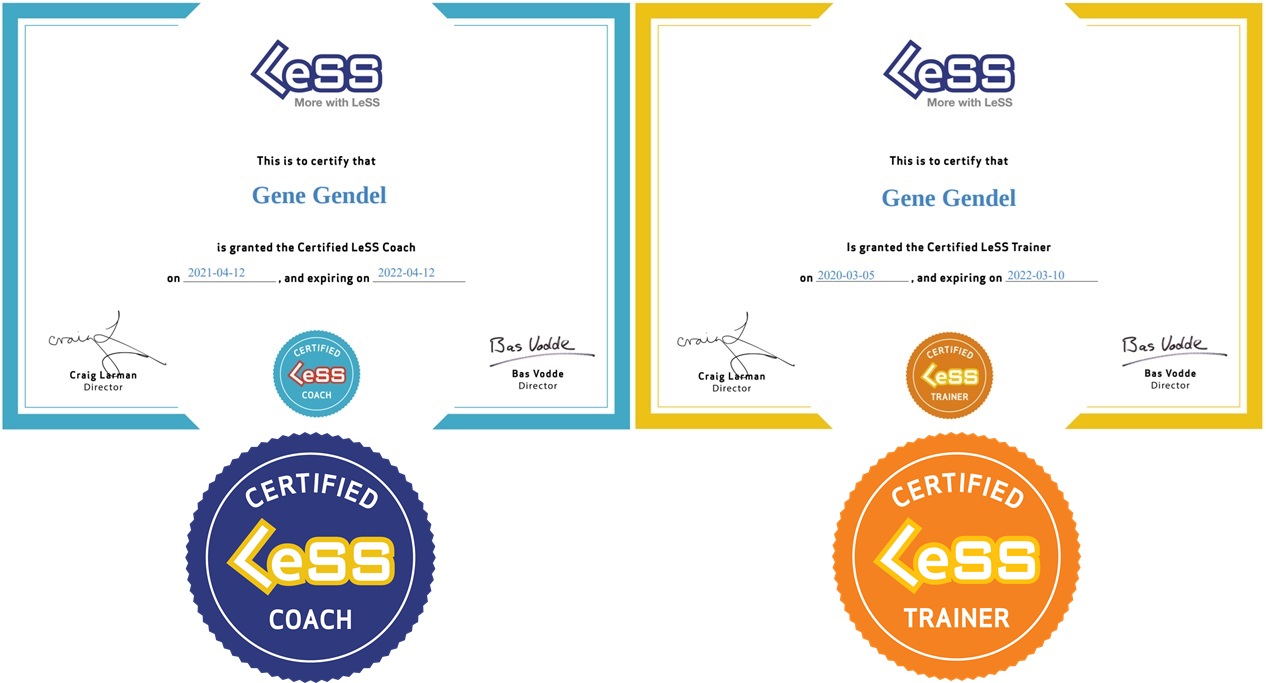 The official profile of KSTS Consulting can be found here.
Every LeSS coaching company is evaluated based on whether its values are aligned with LeSS, whether it has LeSS (or LeSS-like) experience, and whether it has created a sustainable environment for capable coaches to continuously improve themselves.
KSTS Consulting has a small team of highly experienced LeSS adoption experts (some of whom, are also Certified LeSS Coaches, Certified LeSS Trainers and Certified Enterprise & Team Coach (CEC-CTC))  that can help your organization with a LeSS adoption: deep, systemic organizational improvements, through high quality LeSS training & professional coaching.
Our Team: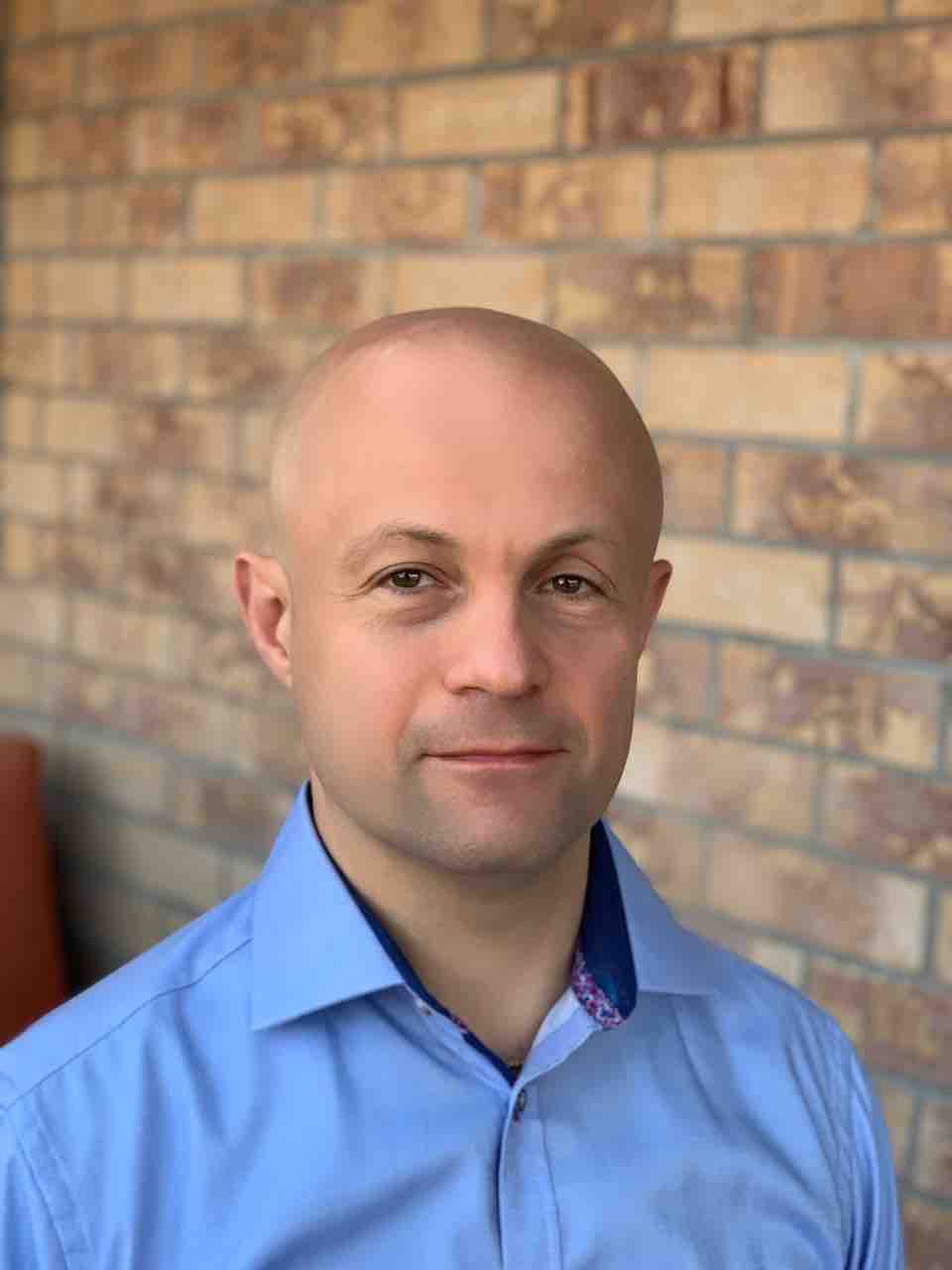 Gene Gendel is Certified LeSS Coach & Trainer, an organizational design specialist, agile/lean coach and trainer, consultant and adviser to senior leadership.  Almost 15 of 20+ years of his professional experience  – Gene dedicated to working with companies of various sizes and lines of business, trying to help them improve internal dynamics, organizational structure and becoming a better place to work.  Gene engages at all organizational levels: senior- and mid-level management, teams and individuals.  In his work,  Gene uses various methods, tools and techniques to amplify learning by others and to ensure that people gain autonomy after Gene "coaches himself out of the job".  Gene is a part of a small elite of Scrum Alliance Certified Enterprise & Team Coaches (CEC-CTC).  Today, he is the only CEC who resides in NY State.
David Nielsen – is Certified LeSS Coach and has a true passion for teaching and coaching others in the mindset and principles of Agile. After discovering Large Scale Scrum, and taking Craig Larman's CLP course, he was able to see how the organizational design at his own company was hindering agility and value delivery to their customers. After some time he found enough volunteers in the organization to try adopting LeSS ways of working. After gaining experience from 25+ sprints using the LeSS framework, he has learned many valuable lessons. One area of specialty he has is in facilitating LeSS events such as Overall Product Backlog Refinement, Multi-Team Product Backlog Refinement, and Sprint Planning Part 1 & 2.   David's experience has been in the banking, fintech, healthcare, and eCommerce sectors.  David gives back to the LeSS community by co-hosting the Twin Cities Large Scale Scrum meetup, inviting influential members of the community to share their LeSS experiences and teach them back to others.
Artem Bykovets – is Certified LeSS Coach and has been in Software development since 2007 acting as a QA and ScrumMaster. 8 years of teaching his own program at courses & providing workshops. Winner of IT Awards Ukraine 2015 (Best QA of Ukraine).
Artem helps many companies as an Organizational Coach on Agile frameworks / approaches, actively shares experience speaking at conferences and by providing workshops. Founder and producer of Simplicity Day conferences (One of the biggest in Ukraine, focused on hot topics from QA and Agile world presented by top practitioners in a simple way).  He is CSM, CSPO, CSP-SM, CSP-PO, CAL-I certified by ScrumAlliance, Certified LeSS Practitioner by LeSS (learned from Craig Larman), PSM I by Scrum.org & certified KMP-I by Kanban University.  Artem is a guest lecturer at MBA by Kyiv Mohyla Business School and also has a video channel on youtube. He is just a person who really likes to share experience, and continues to learn personally.
---
Please, use the form below to provide your feedback or submit an inquiry. Thank you.