Below is the list of Organizational Coaches and Trainers that are well recognized in Agile Community, globally.
and are highly recommended by me as experienced and reputable agile experts.
Immediate Network of Engagement Partners:

Craig Larman is the co-creator of LeSS (Large-Scale Scrum) with his friend and colleague Bas Vodde. He serves as an organizational design consultant, with emphasis on introducing LeSS for very large and multisite product development (often, embedded systems, telecommunications, or investment banking), and coaching executive teams to succeed with larger enterprise-level agile and lean methods adoption.
---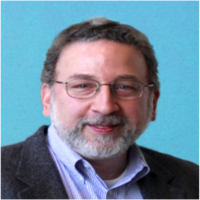 Bob Galen
is an Agile Methodologist, Practitioner, and Coach based in Cary,
North Carolina
and operates through
RGalen Consulting Group, LLC
.  Bob is 
Certified Enterprise Coach (CEC), Certified Scrum Trainers (CST).
In this role he helps guide companies and teams in their pragmatic adoption and organizational shift towards Scrum and other Agile methods and practices. He is currently the President of RGCG, LLC and Agile Coach & Evangelist for Velocity Partners, a nearshore firm that excels at Agile Value Delivery.
Bob is the author of: Agile Reflections, Scrum Product Ownership, and 3-Pillars of Agile Quality and Testing.    His  Meta-Cast podcast: www.meta-cast.com.  You can sign up for his Newsletter & Downloads – https://goo.gl/3SFQci.
---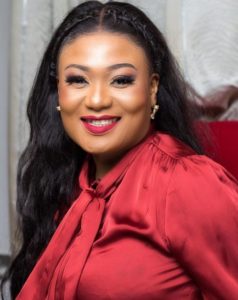 Abiodun (Abby) Osoba is an Enterprise Business Agility Coach and Trainer, who is focused on Business/Organizational Agility.  Abby is the Chief Product Owner at The Agile Advisor Africa, the organisation that offers services that are geared towards individuals, teams, managers, executives and organizations at large who are ready to embark on their Agile journey. Abby's company is a partner with other groups and colleagues to help deliver value whenever we can.
The Agile Advisor Africa is a global firm which is on a mission is to change the way organizations do business, deliver products and make people's work easier therefore making the workplace and businesses Agile. The Agile Advisor Africa helps organizations with enterprise Agile transformation, we train and also run workshops for individuals and organizations and we organize global certifications here in Africa. The Agile Advisor Africa is a major sponsor of the growing Agile community in Nigeria which is the Agile Practitioners Association of Nigeria (APAON).
Abby is also a community leader at the Agile Practitioners Association of Nigeria – a nonprofit organization, providing supervisory leadership and soon to be a chartered institute & body for all Agile practices, training and certifications in Nigeria. Agile Practitioners Association of Nigeria is the organizer of the annual Agile Nigeria Conference which is a gathering dedicated to furthering Agile principles and providing an avenue for people and ideas to flourish.
---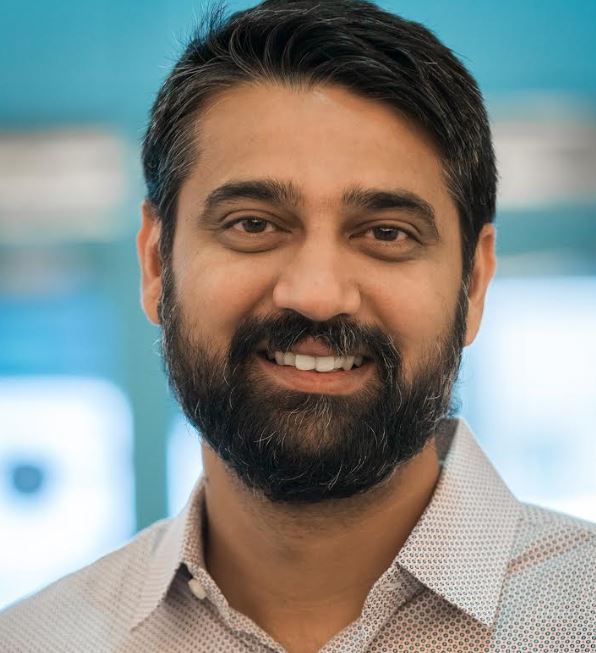 Dhaval Panchal is Experienced Executive, Agile Coach, and Organization Design consultant. Dhaval Panchal is founder of Evolve Agility, a Texas based coaching and training consultancy. Dhaval is ScrumAlliance Certified Enterprise Coach® (CEC), Certified Scrum Trainer® (CST), Certified Agile Leadership-Educator (CAL-E). Dhaval has led large scale Agile transformations for companies in Oil & Gas, Banking, Insurance, Gaming, and Medical business domains. He has more than 17 years of Agile implementation, coaching, and transformation experience.
---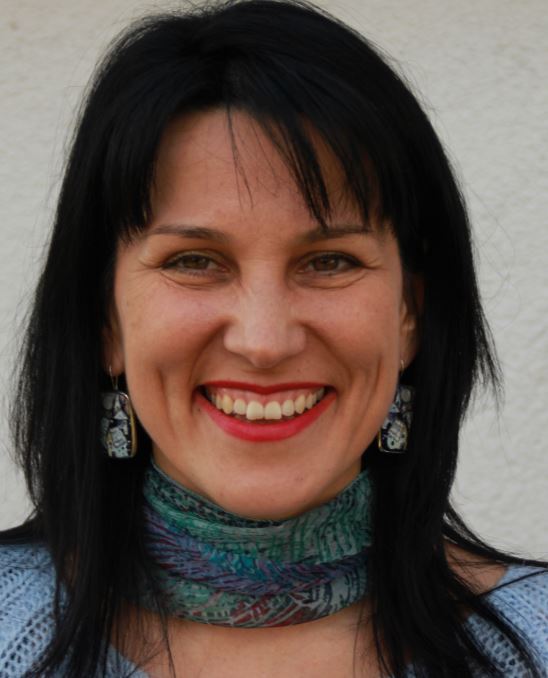 Dana Pylayeva is an Agile Coach and Trainer with 18 years of experience in IT. She works with teams and organizations in US, Canada, Ireland, Japan and UK through Agile Play Consulting LLC.  Dana is the author of "Introduction to DevOps with Lego, Chocolate and Scrum Game" and speaks internationally about DevOps, Agile and organizational fears.  She is a certified Training from the Back of the Room trainer, Open Space and Retrospectives facilitator, CSM, CSP, CSPO, Certified LeSS Practitioner and the founder of Big Apple Scrum Day conference in NYC.
---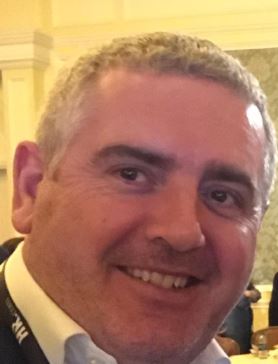 John Coleman is a Professional Scrum Trainer, LeSS-Friendly Scrum Trainer, a member of Marshall Goldsmith's LEAD60 group. John works with execs, managers, and teams to grow agility authentically for your organization's why (for agility), co-experimenting on the how for your why. Co-author of 
Pivot: Real Cut Through Stories by Experts at the Frontline of Agility and Transformation.  
Your execs and agility chefs grow authentic agility with people on the ground, in the middle and from the sides. Your "chefs" become Professional Scrum Masters, Professional Product Owners, Professional Scrum Developers, Professional Scrum Trainers, Leaders, and de-scaling practitioners including LeSS / Nexus / Kanban. John's executive leadership network for agility (ELNA – the context club) includes the worlds's top agilists for regular workshops and keynotes.  
his blogs on advanced topics at 
https://www.ace.works/blog, 
https://www.valueglide.com/blog
---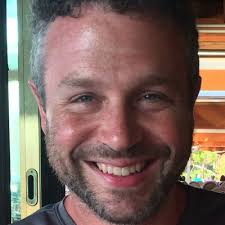 Amitai Schleier
is a software development coach, helping teams learn to deliver more effectively by growing together. In 20 years comprising global finance, startups, agriculture, universities, and nonprofits, Amitai has managed products, projects, and people; engineered code, tests, and releases, deployed and operated production systems; provided phone and desk support; and listened to, empathized with, and improved the lot of folks in all of these roles.
---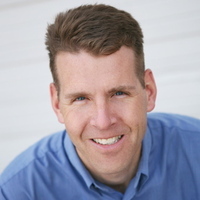 Pete Behrens is a Leadership Agility Coach with Trail Ridge Consulting focusing on leadership and organizational agility. He provides guidance to senior executives on how to transform themselves and their companies to work more effectively with more agility. His leadership has enhanced agility across many organizations including Salesforce.com, GE Healthcare, Google, McKinsey & Company, and more.  Pete is a Certified Leadership Agility 360 coach providing one-on-one assessment, development and guidance for increasing the agility of organizational leaders. Furthermore, Pete is a Certified Enterprise Coach (CEC) and a Certified Scrum Trainer (CST) working deeply with organizations to improve their organizational agility. He was the founder of the Scrum Alliance CEC Program and co-developed the ICAgile Enterprise Agile Coaching (AEC) learning objectives – the foundations of guiding agile organizations. His focus today includes strategy guidance for the Scrum Alliance as a board member and developing the Agile Leadership Certification Program for the Scrum Alliance.
---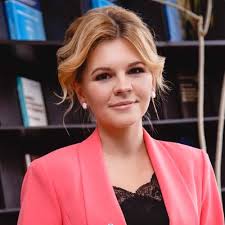 Marina Alex -an entrepreneur, management consultant, agile coach, and pioneer of Agile Sales, who specialists in building sustainable and robust agile organisations. Marina has strong record of accomplishment with more than 10 years sales experience. During this time, her sales teams regularly brought in over $1.5million per year; outperforming all other teams and meeting (or exceeding) sales targets. Over the last 4 years, Marina have developed an innovative sales technique based on business agility principles and agile practices; which she has successfully implemented in 4 major organisations across Russia. The most recent of these increased their sales performance from 43% of target to over 120% of target.
---
Extended Network of Trusted References: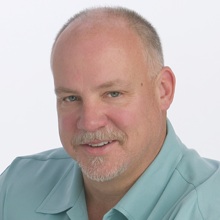 Mike Cohn is three of the most popular books on agile software development: Agile Estimating and Planning, User Stories Applied for Agile Software Development, and Succeeding with Agile: Software Development using Scrum. Through Mountain Goat Software, Mike specializes in helping companies adopt and improve their use of agile processes and techniques in order to build extremely high performance development organizations. He is a co-founder of the Scrum Alliance and Agile Alliance. With more than 20 years of software industry experience, Mike has previously been a technology executive in companies of various sizes, from startup to Fortune 20. Mike is a frequent speaker at industry conferences, a Certified Scrum Trainer and a member of the IEEE Computer Society and the ACM. He can be reached at www.mountaingoatsoftware.com.
---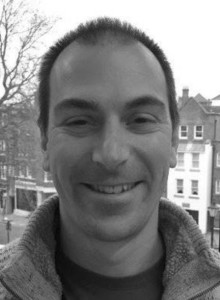 Simon Powers has 20 years of product development experience with small and huge companies alike. He is an organizational design coach using Agile / Lean as the toolkit for his work. He believes Agile can change the way we work for the better to a more wholesome way of transparent working, with respect, honesty, courage to speak up, resulting in greater innovation and faster time to market.  He is the founder of Adventures with Agile and global community of practice for scaling agile and organisational change, he runs the AWA support network and consultancy, and practices what he teaches.  He was the lead coach on the best implementation of Agile in the public sector and one of the finalists for the person who has done the most to promote Agile globally in 2015.
---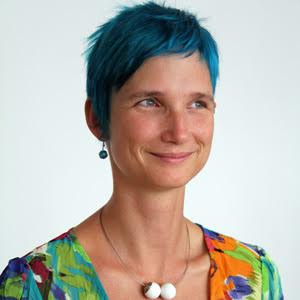 Zuzi Sochova is an Agile Coach and Scrum Certified Trainer (CST).  Her background is software development and services delivery where she worked for 10 years. Later she moved to management and executive roles before starting her independent coaching/training company. Zuzi holds several well recognized certifications such as CSM, CSPO, CSP, CST, Certified LeSS practitioner, and Management 3.0 facilitator. Zuzi works most of the time in EMEA and BRICS countries and can easily adapt her coaching /training to specific cultures. She often leads distributed project connecting USA, Europe, and Asia. Zuzi uses the Organization and Relationship Systems Coaching (ORSC) framework for coaching and she coaches at all organization levels – individual, team, and whole organizations, working with developers to executives. As a volunteer she founded the nonprofit Agile Association (based in the Czech Republic and promoting Agile principles locally) and organizes the annual Agile Prague conference.
---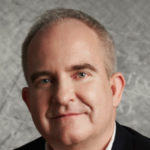 Vernon Stinebaker is an active proponent of Agile principles and practices and proven leader with over 27 years experience in the Information Technology industry including more than 20 years executive experience leading award winning software engineering, IT, and operations organizations in China. Vernon has proven success in leadership, technical, consulting, business development, training, and organizational coaching roles.  Vernon's personal mantra is "Never stop learning". His vision is to change the world by helping individuals and organizations aspire to their full potential. Vernon sees coaching as a key means of achieving this vision. He is an active Scrum Alliance volunteer contributing to many programs including the new Certified Team Coach (CTC) program.   Vernon works for Perficient, Inc. (NASDAQ: PRFT) where he is Principal, Agile Practices. He works primarily out of Perficient's Hangzhou, China office.
---

Bas Vodde is a coach, programmer, trainer, and author related to modern agile and lean product development. He is the co-creator (with Craig Larman.) of the LeSS (Large-Scale Scrum) framework for scaling agile development. He coaches organizations on three levels: organizational,  team,  individual/technical practices. He has trained thousands of people in software development, Scrum, and modern agile practices for over a decade.
---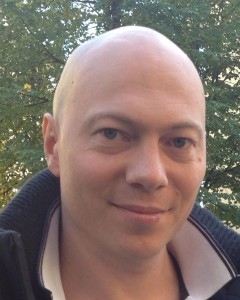 Sergey Dmitriev
is
Certified Scrum Trainer (CST)
.  He is a lighthouse in the dark.  He inspires and motivates people to sail towards the light.  Sergey's mission is to convince the World that traditional approach to managing knowledge workers is broken.  Just like many enterprise-level coaches and trainers, Sergey operates globally, without borders, with his most known area of impact being
South California/Scandinavia and Russia
.
---
Please, use the form below to provide your feedback or submit an inquiry. Thank you.