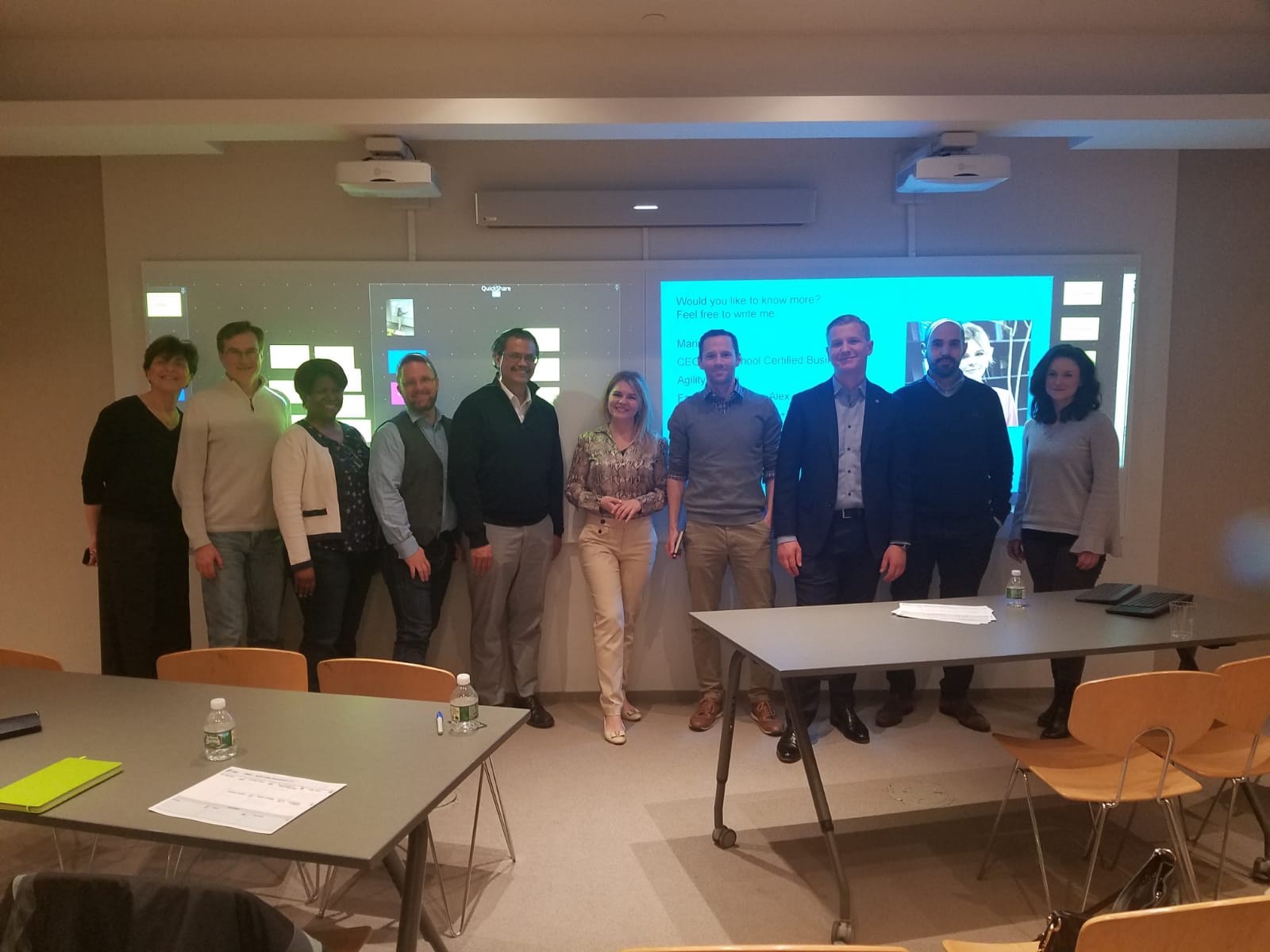 Business Agility is at the top of conversation in the workplace. The
Big Apple Business Agility (BABA)
MeetUp launched on Monday, March 11, with an interactive presentation, "
Does Agile Really Work in Sales?
", by
Marina Alex
, Business Agility Transformation Coach.
Marina related several of her experiences applying agile to sales, from banks, to an Agile Museum to a chain of dental clinics, Marina shared data that proved improvements in sales were recorded rapidly. In one case 50% in two months, 12 months later 127%. Of course, a shift in culture was at the heart of the process and the biggest challenge, but outstanding results led teams to want to work this way.  A copy of the presentation can be downloaded here.
Some of the steps to success were adopting a backlog that was also qualitative and becoming collaborative through stand-ups, retrospectives and cross-functional teams. One significant hurdle that needed to be overcome was identifying leaders who would take ownership. Marina has adopted an Agile Framework – SWAY, that she shared with the group. One of the highlights of the evening was engaging the participants with the content with the Nureva Wall + Span Workspace. The interactive Wall and collaborative software enabled them to make predictions and add their thoughts to the conversation.
Session Feedback