December 19-21. This week, there was a mind-blowing 3-day experience of system thinking and organizational design modeling with Craig Larman.  Having been at wide array of Craig's training and public presentations in the past, I was still overwhelmed with volume of education that this class offered.  One of the main distinctions ( imo – improvements) of this LeSS training from the previous, was the emphasis on hands-on system modeling by class participants,  with the use of Causal Loop Diagrams (CLDs). Personally, being a huge fan and frequent user of CLDs,
I was able to graphically reinforce, once again, postulates of LeSS,
while modeling organizational design and inter-connecting system variables, as well as identifying which relationships are
Causation and which ones are Correlation.
Below, are some visuals that illustrate the course dynamics and working artifacts that were produced.
Class Kodak Moments: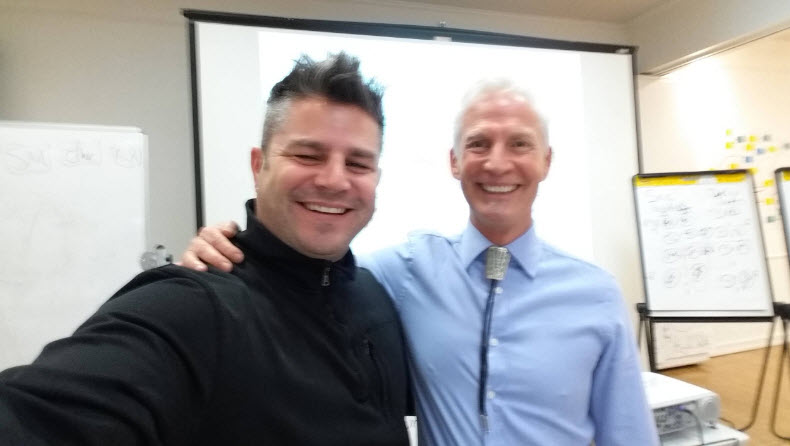 Course Artifacts:
---
Course Highlights (personal):
If we go back to history and recall how Agile Manifesto was originally created and naming chosen, "Agile" was never meant to describe 'speed', 'efficiency' and 'cost effectiveness'. It was always meant to describe Adaptive-ness.
To main goals of LeSS: to maximize Customer Value and ensure continuous learning
Organizational Structure is one of the most important, 1st Order Factor that influences System Dynamics.  (Some other 1st Order Factors are # of sites, group structures, organizational roles and hierarchies.)
Many junior/unseasoned agile coaches give their clients a distorted coaching advice about agility, by recommending to focus only on 2nd and 3rd Order Factors (e.g. values, norms, culture)  and omitting 1st Order Factors.  By doing so, they (coaches) misguide clients to go after local manifested/superficial problems, while leaving real underlying, systemic issues unchallenged.
Young, ambitious, career-seeking senior leaders that are in active pursuit of promotion are not the best supporters of agile transformations from within a company. Most likely, they will view agile as a way to fast-track their career and after 3-5 years of supporting the "movement" they will leave their role and move on.  There is a high chance that someone, who takes over will "undo" what was done.
While using Causal Loop Diagrams (CLDs) it is important to distinguish between Correlation and Causation relationships that connect Variables
Team structure sub-optimization has multiple "dimensions", e.g. too narrow-defined Products or teams built around Components
As per TPS, Kaizen does not mean "small"
Budgeting is rarely an issue in product companies. However, it is a BIG issue in internal development companies (e.g. banks)
John Kotter (The Heart of Change): <paraphrasing>"… get skeptics and resistors out of the way…. there is a low chance they will support changes…"
While delivering agile/scrum education, strive to focus on an entire team, not of separate roles (e.g. SM, Team, PO).
LeSS Meetup Kodak Moments: