Another LeSS Training (CLP) with Craig Larman is in the CompuBox.  This highly engaging training brought together 35 attendees from all over the globe.  One of the attendees was
Chet Hendrikson.
  A bit about Chet: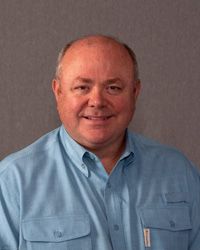 Chet has been involved with Agile Software Development since 1996 and is the first signatory to the Agile Manifesto. Along with his long-time friend and colleague Ron Jeffries, Chet has made the following important contributions to the global agile community:
Wrote Extreme Programming Installed (also with Ann Anderson)
In 2009, developed for Scrum Alliance the Certified Scrum Developer program
Taught the first Certified Scrum Developer (CSD) course
Have been curating the Scrum Alliance's Agile Atlas website
Created the SA's official Scrum description, Core Scrum
Speak at conferences, bringing an interesting mix of humor and deep knowledge, and the odd cat picture.
This is what Chet had to say about the course:
"Chet Went to Craig's LeSS Course"
Many years ago, I wrote an article entitled "Inside every 100-person project is a 10-person project trying to get out."  That pretty much sums up my feelings about Agile at scale.
My interests have always been with the programmers and their safety and not with how to "Agilize" the organization.  Some of this was a reaction to the failure of most Agile transformations.
I have also been paying attention to Craig Larman and Bas Vodde's Large Scale Scrum (Less).  So, when I saw that Craig was teaching a LeSS Practitioner course in New York on a week I was not working, I signed up.
There were a couple of reasons for me to take some time away from my wife and cats to do this.  First, after having read the LeSS books, I wanted to learn more.  And, secondly, I have always enjoyed my interactions with Craig and wanted to spend some more time with him.
The course is three full days, 8:30 to 6:00, and involves a great deal of hands on work.  And, I do mean work.
Craigs starts the class by saying that "you won't successfully be able to return to your workplace and 'give a summary' of your insights; it is futile & won't be understood."
He is right about this.  But I will try and give you my impressions of the course.
One of the key takeaways from the course is something I already believed, which is don't scale.  Do everything possible to build your product with one time.  If that is not enough, find ways of descaling your problem.  Only if that fails take the steps required to turn your organization into one that can build large products with Scrum.  Doing this effectively will require many changes.  Most of which are about removing management and simplifying information flows.
Craig's organizing principle for the course is that in order to successfully use these ideas,  you must own them.  Having an instructor, no matter how good they are, no matter the depth of their experience, teach you something is no where as good as discovering the answers yourself.  To this end, we spent most the the course learning and practicing organizational modeling to derive the practices and structures that align with our goals.
In the course, our goals where to create a learning organization that has the ability to "turn on a dime for a dime."  You may have other goals, but these tools will help better align with them no matter what they are.
Only on the afternoon of the last day did we turn to a full discussion of LeSS.  This was very insightful and was a fitting way to close out the course.
If you are interested in Scrum at scale, I highly recommend  this course.  If you are interested in bringing your organization into sync with its goals, then this is the place to start.
Some more Kodak moments from the event are below: