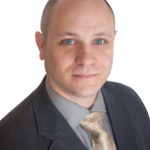 Rick Waters
is a Business Agility Coach and Trainer, from Chicago, with more than 15 years of technical software development experience, and almost 10 years of Agile leadership experience.  Rick primarily trains Scrum, Enterprise Scrum Business Agility, and Kanban.
---
Nearly every time we talked, my dear friend, Mike Beedle (RIP), would challenge me to think deeper about less conventional concepts that I wouldn't normally consider having an impact on the subject matter we were discussing.  Often, Mike would come back to Employee Experience.
"Employee Experience," he would say "is the where we need to focus in order to truly give our customers the amazing experience that we want them to have with us, as a company, and our products."
Recently, the well-meaning practices of installing ping-pong and foosball tables, or game rooms, or a kegerator in the lunchroom, have come under fire.  Though these 'perks' to working in a space where at least someone is focusing on an aspect of Employee Experience (EX) seem great on the surface (mainly to new employees during the interview process), they don't speak to the long-term EX.  They speak, mostly, to something I like to call Short-term Employee Gratification.
I want to reiterate, the people responsible for work-place 'improvements' like those already mentioned, are well-meaning.  But, like many good deeds, they don't go unpunished.  Here, mostly because these Short-term Employee Gratification efforts are just that – short-term.
Long-term EX is about sustainability.  We see, in the Principles behind the Manifesto for Agile Software Development, that there has always been someone concerned with sustainability.
"Agile processes promote sustainable development.
The sponsors, developers, and users should be able
to maintain a constant pace indefinitely."
So, why do even the best of us not understand that our actions are not having the intended effects?  Because we are HUMAN BEINGS, and we have this natural tendency to believe that when we 'fix' something, that it stays 'fixed'.  In this case, when we make our employees happy, they should stay happy.
So, why don't employees stay happy?  Because they are HUMAN BEINGS, and trying to get a human being to stay happy when nothing around them is improving, the morale suffers.
We talk a lot, in the Agile world, about the concept of Continual Improvement.  We also warn those whom we mentor, to only take on as much change as they can handle at any given time.  Trying to change too many things at once and realize which of those changes actually had a positive effect can be darn near impossible at times.
So, in this example, maybe just provide one perk at a time.  But, in all fairness, slowly rolling out toys for employees to play with at work … that's still just a stop-gap measure to gratification, not a solution to improving the Employee Experience.
I now invite you to take a trip down memory lane with me.  The year was 2004.  I was working at a young company in Chicago, still relatively small at 100-125 employees.  We had a culture of freedom, not fear.  That would come later.  Our products were platforms and API's for electronic traders (of stocks, bonds, future, options, etc.) to make trades quickly, setup their own custom automatic trading rules, and develop custom trade strategies.
Life was great!  For a while.  There were monthly bonuses for everyone, when the Sales department hit their quota.  There were free donuts and bagels once a week.  I believe that, for a time, there were even free soft drinks from the vending machines.  Our team even had full autonomy over who we interviewed, and who we hired.
As the company grew, and we grew quickly, these perks slowly disappeared.  Every one of them.  Until if we asked around, "Hey, do you remember when we used to have <perk>?"  The general answer was likely "That was before my time."  But, in reality, it likely wasn't before their time, they just didn't remember it.
Let's fast forward a bit through the ugly parts – fast growth in head count, demanding deadlines and the resulting loss in quality, stolen/lost autonomy, creation of a command and control environment, increasing number of periodic performance evaluations, and finally periodic layoffs.
The changes did not take long.  Two years at most.  But they, and their resulting culture, lasted for much longer.
I eventually left the company.  I knew I was a valuable part of my team, but I was extremely frustrated with many of the negative turns the company had made, as well as some of the decisions my immediate co-workers had made.  I needed to get out to preserve my sanity.  Or so I thought.
I let my manager know I had another job offer, and I had already accepted it.  I gave my two-week notice.  He begged me to stay.  I asked him "If the company values me so much, why doesn't anyone feel this way?"
Two hours later I got a meeting request from the CTO.  I was to bring all of my improvement suggestions to him, for discussion, first thing the next morning.  Improvement suggestions?  The CTO!?!
I went home and immediately started writing down everything I thought was wrong with the company and how they could improve the working relationships with their employees.  From problems with retention of talent, to employee happiness, to wage inequality, etc.  It ended up being a 3 page long handwritten bulletized list.  I was proud and scared at the same time.
The next morning I handed the papers across the CTO's desk, and we had a 3 hour long conversation about why I was leaving, the devolution of morale at the company, my unwillingness to stay, his failure (his words not mine) to his employees, and much more.  This is saying a lot about a man who repeatedly would blow off scheduled meetings and short people on their time to talk with him.  Our meeting was only scheduled for 30 minutes.
I left that meeting feeling extremely valued.  Exactly what I wanted all along.  I was shocked, because nowhere in those three handwritten pages had I even come close to mentioning that a deep face-to-face conversation, with the CTO focused on me as an important employee, was enough to restore my hope in the company.  But that did the trick!
Out of foolish pride, I left anyway.  I wasn't always as enlightened as I am today.  I'm still not as enlightened as I wish to be.  So I made mistakes.  And I will make mistakes.  Leaving the company at that point was probably a mistake.
After I left the company, it took me six weeks to meet with the CTO again and ask to come back.  He agreed.  He wanted me to see the changes that he was making.
I returned to the office (with a raise and promotion) after 10 weeks of absence.  I found a foosball table and a conference room had been transformed into a game room (the newest Nintendo® and XBOX® game systems installed with many games for each).  These were suggestions I had made.
But during those 10 weeks of absence, I realized I was wrong three different ways.  #1 for leaving.  #2 my suggestions were based on short-term gratification. #3 I never brought up any of my suggestions at the times they occurred to me over the last several years.
Just as you might guess, these improvements, and a few more over a short period of time, had an immediate positive effect on employee morale.  But, long-term systemic change had not been addressed.  Frequent performance evaluations still remained.  Deadlines were a constant source of stress.  Development was not focused on building Quality into the product, so it had to be tested out of the product afterwards.  Layoffs became more frequent, and the culture of fear quickly resumed, after the shine of the foosball table dimmed.
The EX had only gotten better for a short period of time.  Eaten alive by the terrible system that was still in place.  Like painting and waxing a rusty automobile, without grinding away the rusty bits first.
Agility is defined slightly differently by almost everyone in our industry.  To me it speaks of a company culture that I would love to work in.  During my entire career, I can think of only a few years when I worked in an environment that I can confidently describe as Agile.  All other environments were either deviating further and further from Agility, or trying everything they could think of to get closer to Agility (with varying levels of short-term success).
While hearing Mike Beedle's words about Employee Experience echoing in my head, I blend them with Craig Larman's.  Craig saying that cultural change follows only if there is systemic change, makes clear sense to me these days.
Today, when large organizations want me to help them change their culture, I try to refocus them on their system and how they are providing a long-term gratifying Employee Experience.  Cultural change will follow, and thus Customer Experience.