First, we covered basic dynamics of Scrum (roles, artifacts, ceremonies).
Then,  we shifted gears to 'activities on a typical project' and the group 20, or so, did a "brain dump" of all possible activities they could think of at the moment.  Then, we removed redundancies, cleaned up the board  ….played "Who Stole my Cheese?" game, by mapping all activities on the board to the main three roles in Scrum (Product Owner, Scrum Master, Team).  We had very few unassigned activities that we labeled as 'Other'.  Then, we had more discussions about how a team should claim back management responsibilities as it matures, over time.  Then, we talked about management & coordination in LeSS.  Then, we talked about management & coordination in LeSS Huge.  Then we had more system design discussions: great questions and points of view.
Thanks to all participants for making this a live, collaborative event.
Gene is singing baritone 🙂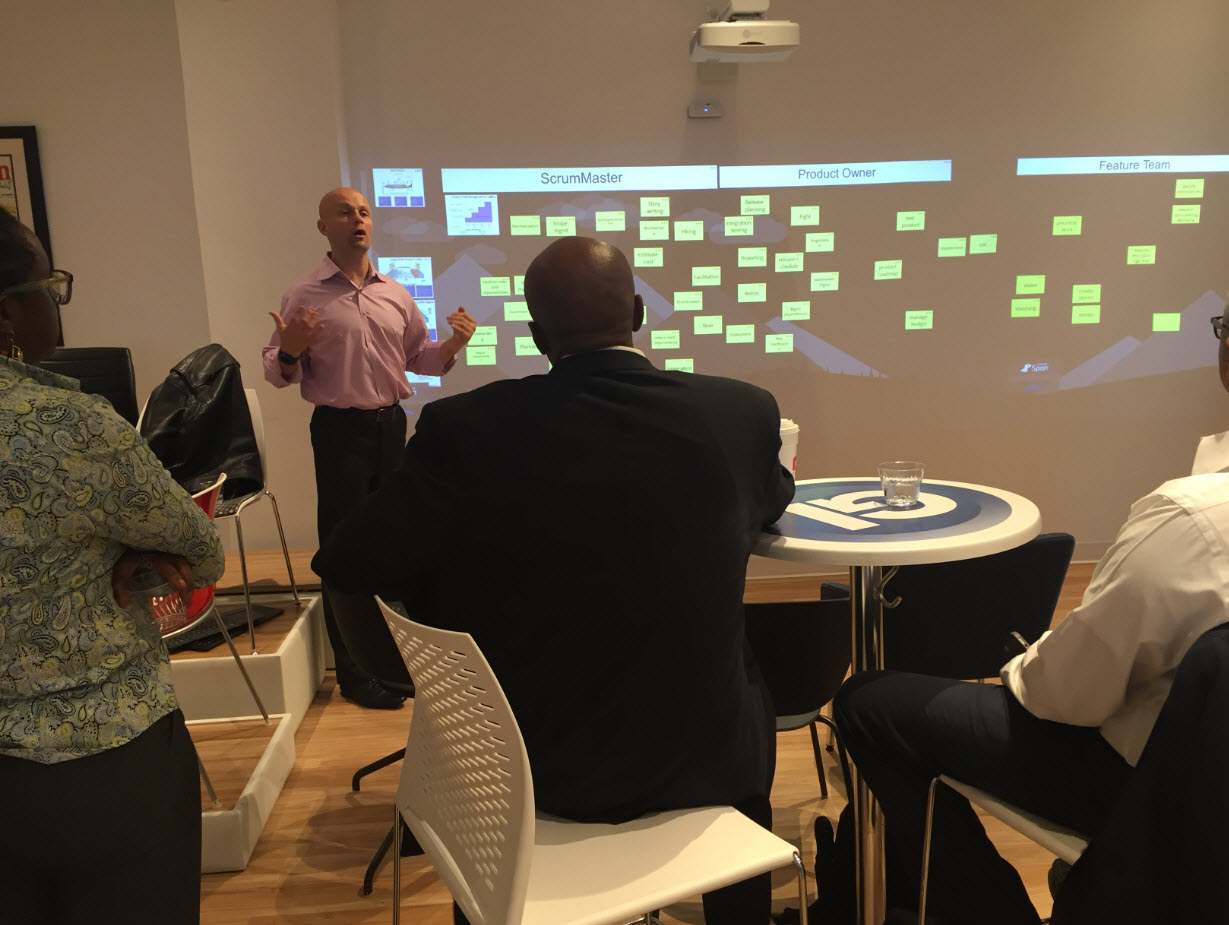 Mike is adding spice with bass 🙂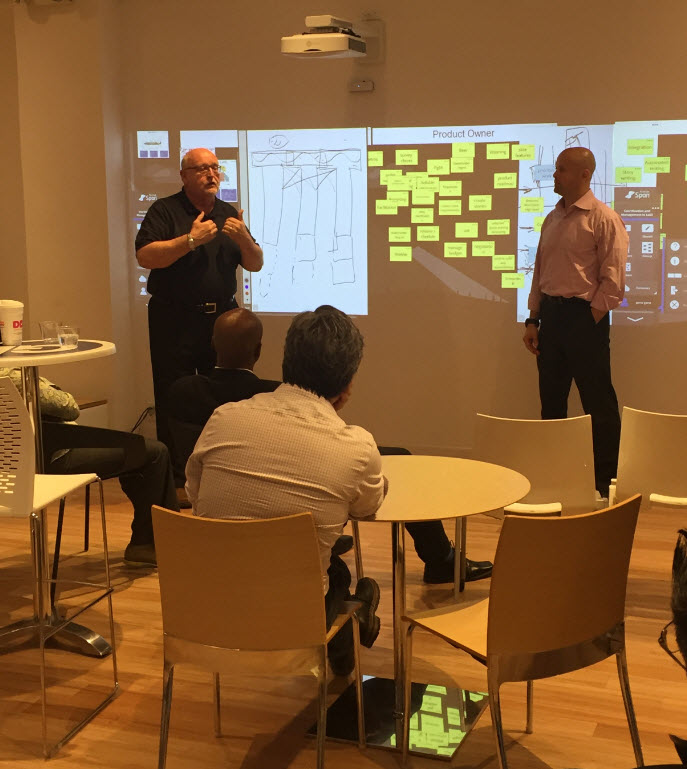 …"mass-entry" of project activities on the wall….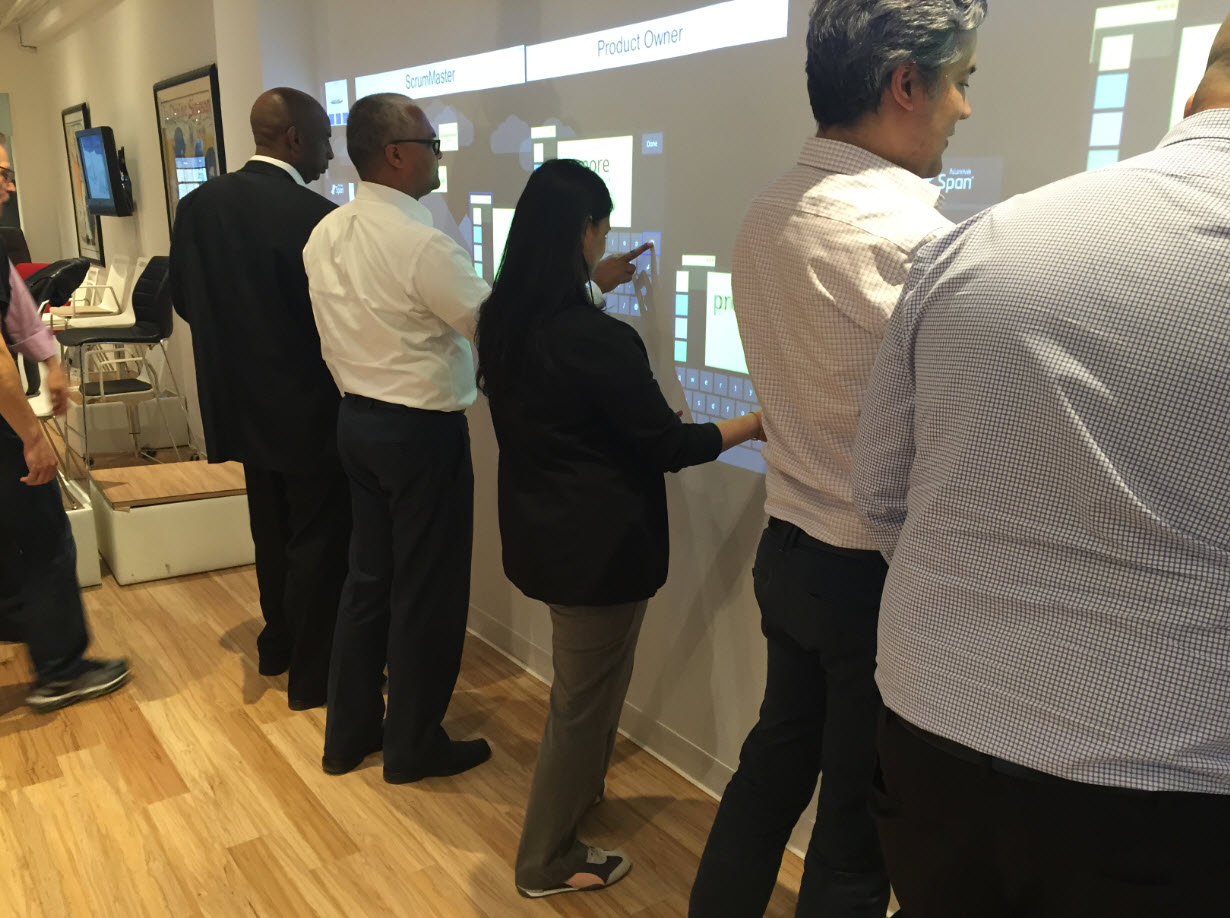 …assigning project activities to Scrum roles….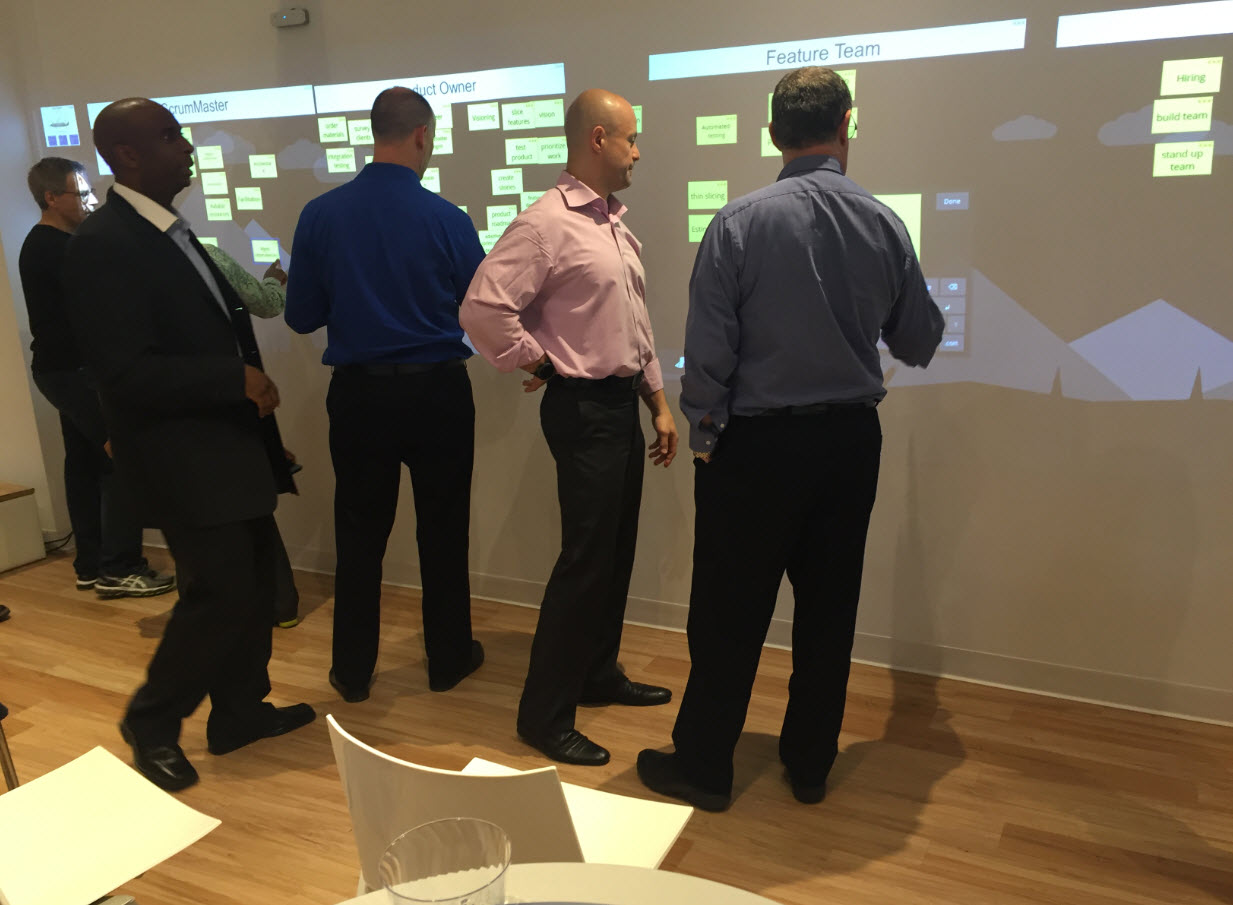 …the wall is getting busy….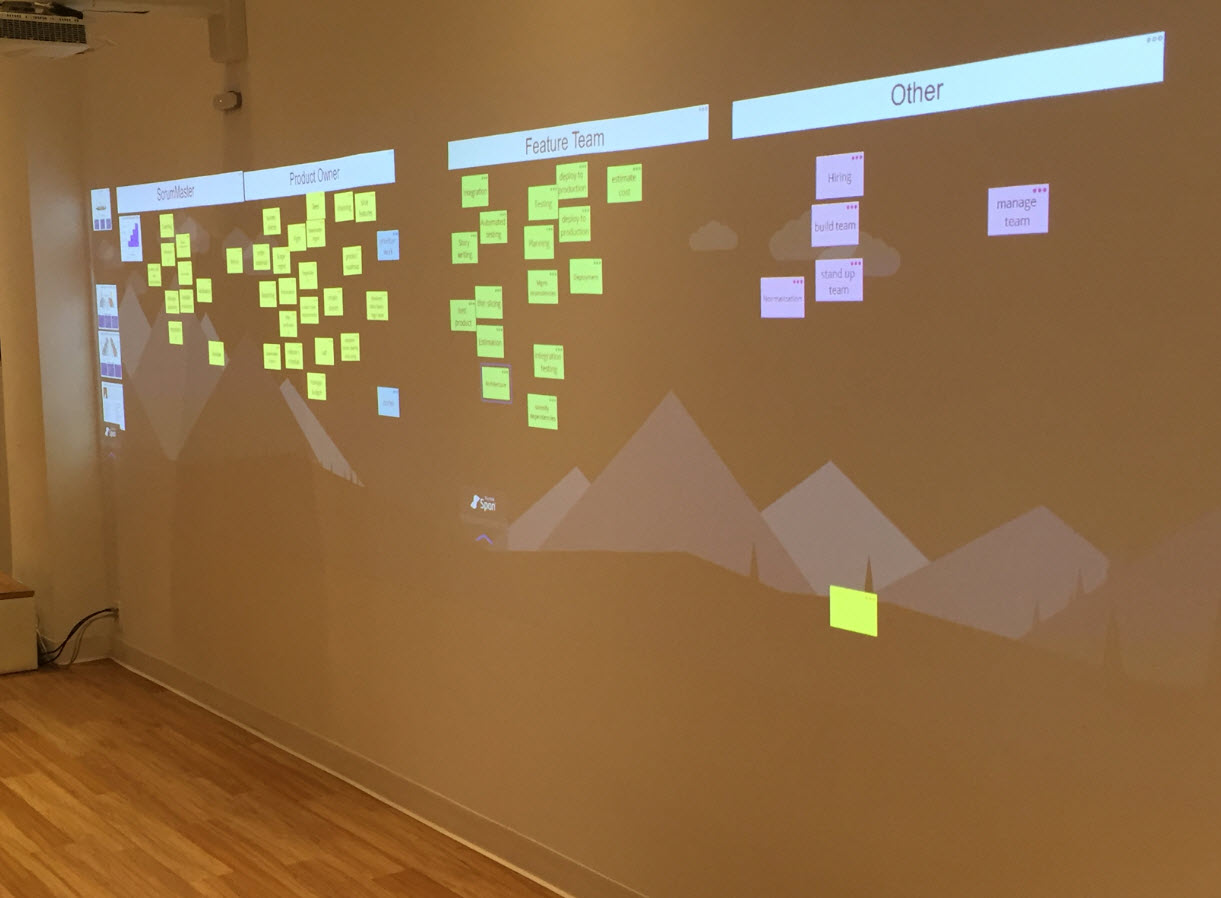 … discussing project roles and posting them  through a tablet….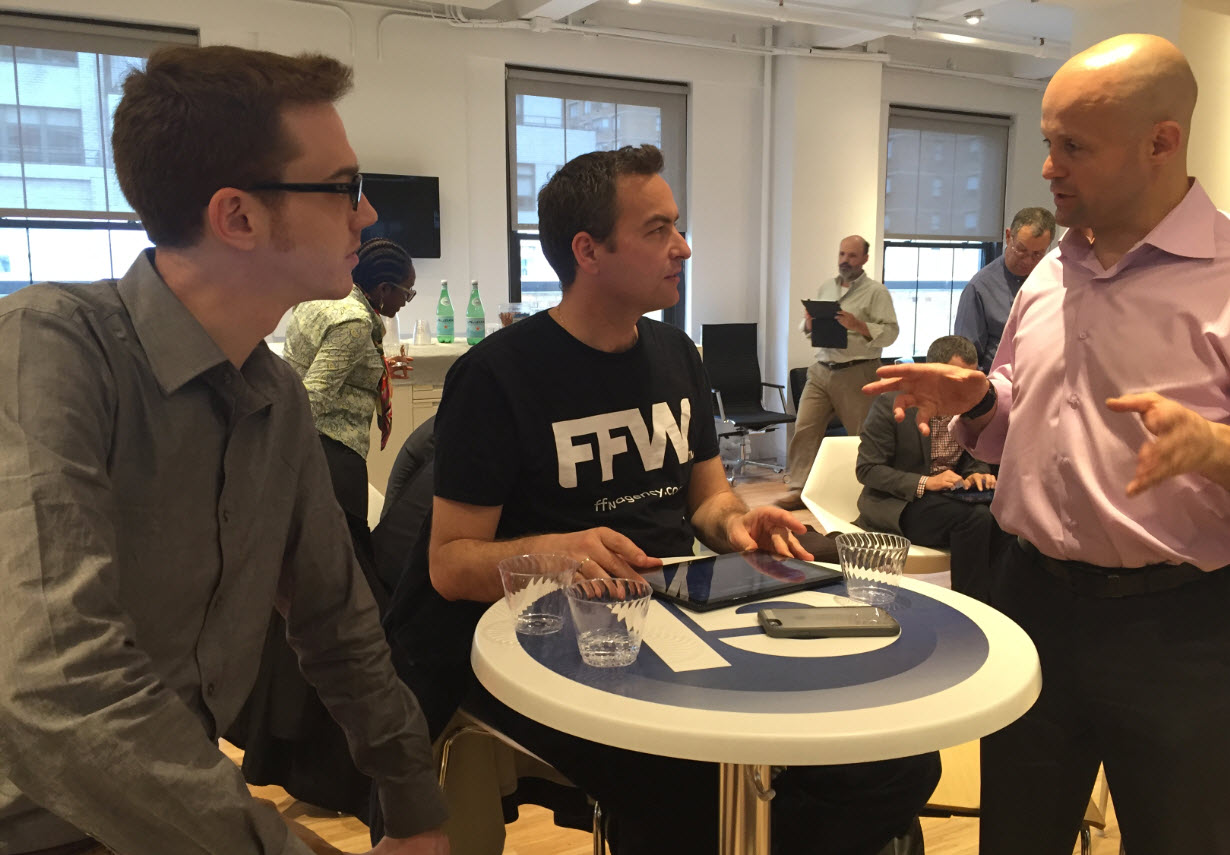 …more tablet entries….stickies go right no the wall….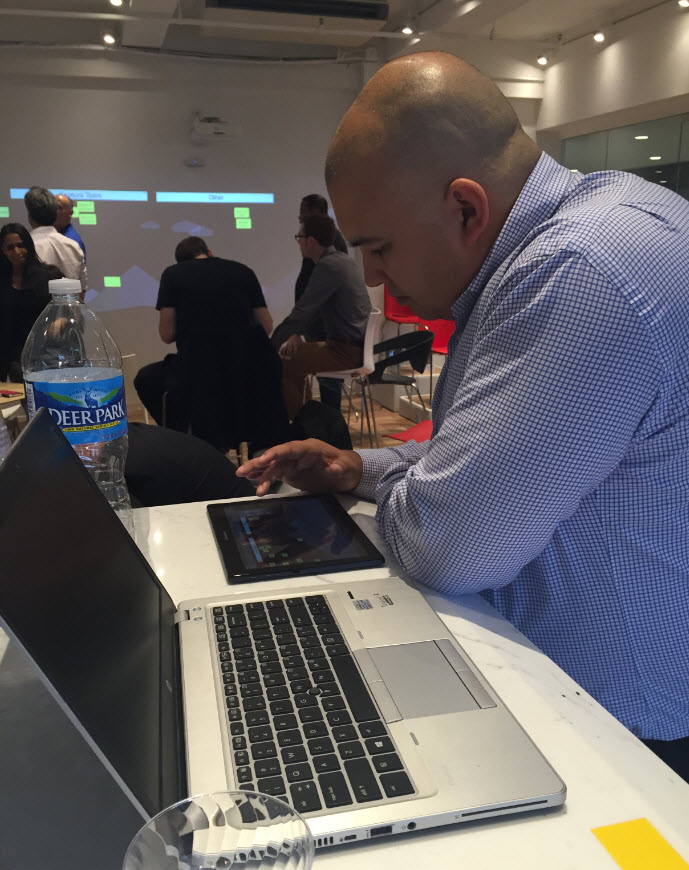 …mini-group collaboration…entering through tablets…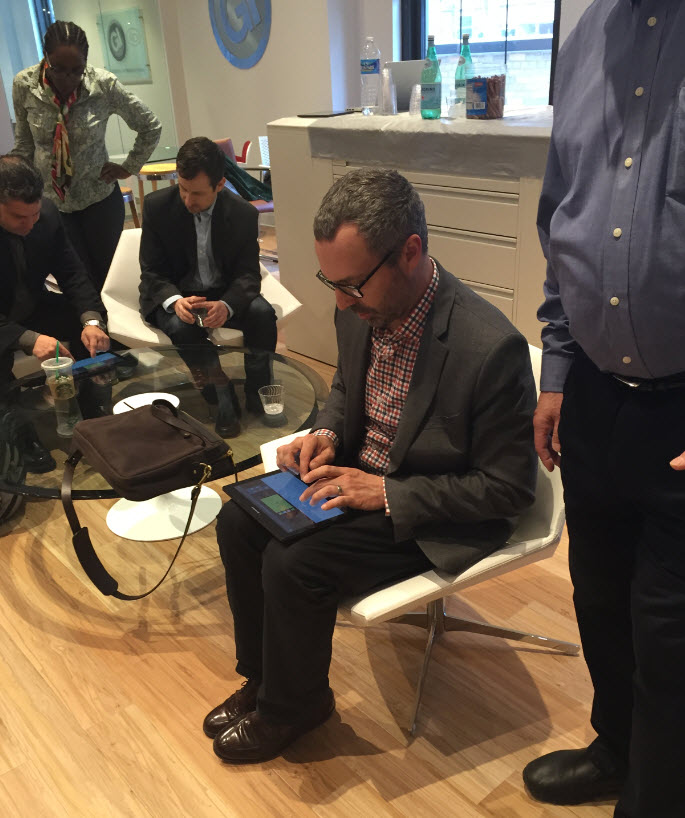 …another group in action…..