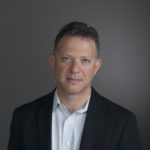 Please meet Isaac Sacolick – Best Selling Author, Top 100 Social CIO / CDO, Digital Transformation Influencer. Agile, DevOps, Data Science Innovator.
Isaac – held multiple CIO at a number of organizations, including McGraw Hill – Construction.
Slide Deck used
Today, Isaac is the founder and President of StarCIO, a services company that guides client success with data and technology while executing "smarter, faster, and more innovative" transformation programs. Isaac is a successful CIO who has led digital transformation, product development, innovation, agile management, data science programs, and machine learning in multiple organizations. His book, Driving Digital: The Leader's Guide to Business Transformation Through Technology, is an Amazon bestseller and he has written over five hundred articles as a contributing editor at InfoWorld, CIO.com, and the StarCIO blog Social, Agile and Transformation. He is an industry speaker on digital transformation, becoming a data-driven organization, artificial intelligence, agile management, and other leadership topics. Isaac has been recognized as a top digital influence by IDG, Enterprise Management 360, and Thinkers360, a top 100 CIO in STEM, a top social CIO by HuffPost, Forbes, and HP Enterprise.
More about Isaac:
Website: www.starcio.com
Blog: blogs.starcio.com
Driving Digital book: driving-digital.com/purchase
Driving Digital Newsletter: starcio.com/driving-digital
Agenda:
The following documented LeSS experiments will be covered by Isaac from his own experience, with examples:
Try… Continuous product development
Avoid… Product management negotiating a "release contract" (scope & date) with R&D
Try… Joint design workshops for broader design issues
Try… Testers and programmers work together
Avoid… Needing a Release Sprint
Try… Increase the value and lower the cost of information
(NB: All LeSS experiments are documented here: https://less.works/resources/LeSS-complete-picture.pdf)
---