Another mind-blowing and core-beliefs-challenging performance has been delivered by
Craig Larman
– the co-founder of Large Scale Scrum (LeSS).  This time, the class size has reached it's record high (40 people), coming from various parts of the globe, representing different organizations, industries and cultures.  The walls of the biggest available, so far, training auditorium were completely (literally) covered with wizard paper, full of system modeling diagrams.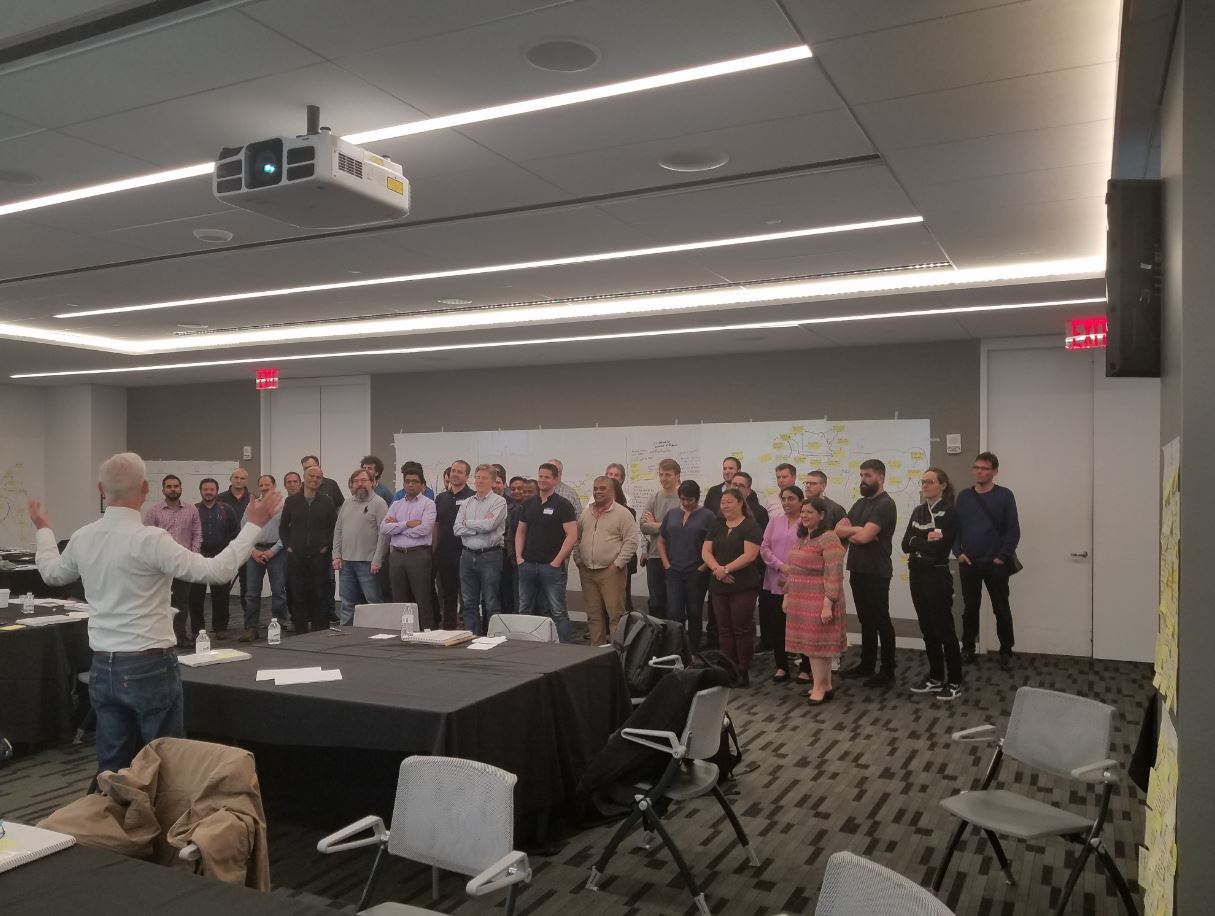 Some feedback and testimonies from Craig' class, below:
"I wanted to thank Craig Larman for taking me through an amazing knowledge journey. If you work in a traditional organization and find yourself being frustrated and feeling like this is another 'process of the month' implementation and are constantly ask yourself WHY is this place like this, then this is the course for you. It's a 3 day journey that spends a small amount of time on the mechanics on LeSS. And it's the right and honest approach. If you want mechanics then read the book. As a coach, this course will give you the vision for organizational design for the next 50 years. This is the best money I have ever spent. Thanks again Craig and I promise I will read the three books 16 more times! PS… I've already read them once."
---
Craig literally took all of us for deep freedive to the seabed of the agile paradigm. It's refreshing to finally understand that agility, whether at scale or not, is explicitly about maximizing the organizational structure not added. Craig masterfully combines pragmatism with idealism, seasoned with an immense dose of experience and wit.
The class is basically a tour-de-force on systems thinking applied to software & hardware product development. One gets to clear the fog of local optimization in seemingly smart ideas such as component teams, team POs or specialized workers. The result is a simple, yet immensely challenging idea called LeSS. After the training one is ready to grasp just how big and necessary the chasm is to a better world of product development. I guess it's up to each one of us to decide if we want to work on crossing that chasm, whatever it takes. Thanks Craig for helping me realize that!
---
Coming to Craig's meet up is like a fireside chat. Very warm and very personal. The questions asked by the audience were incredibly thought-provoking and relatable even though they were from different functional domains. I personally liked the way Craig used examples from his vast experience to answer these questions. Once people get over the uneasiness coming from his comments, suggestions, and answers, I suspect they open their minds to many possibilities. There is something for everyone to learn, whether you are an entrepreneur, executive, manager or engineer. I look forward to seeing him again through this meet-up or another forum(s).
Anurag Saksena, Software Technology Lead
---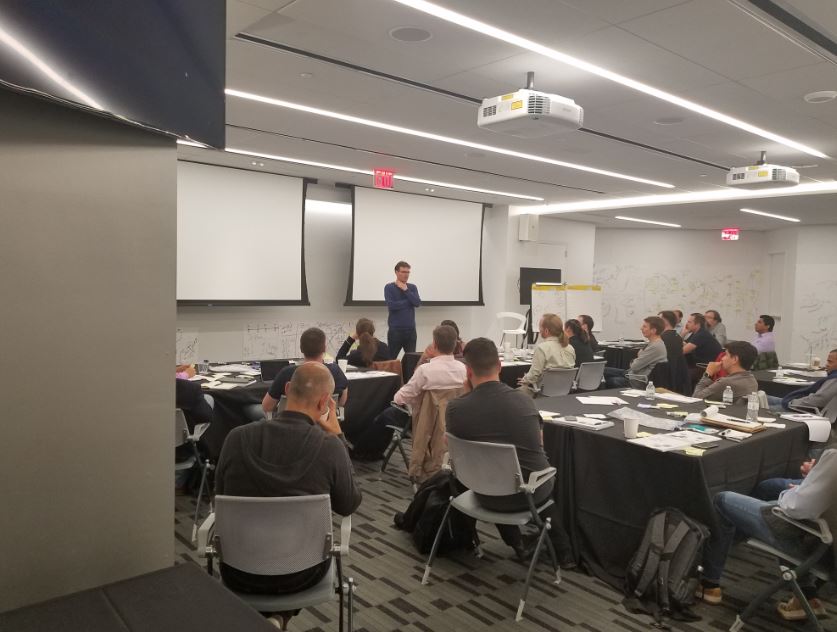 The training was wrapped with participation of Gordon Weir, invited by Craig Larman to share his past experience of LeSS adoption at Bank of America.
About Gordon: Gordon has been a department leader of technology groups in two large banks. And has first-hand experience of three LeSS huge adoptions (he doesn't like the word "transformation"). All of them with very different contexts.  He talked about how he discovered LeSS and enabled it, and what he discovered during his multi year change journey. What didn't work and gave personal anecdotes about how he dealt with the wider organisation's persistent and unique ways of trying to force the org back to "normal".
---
Additional Kodak moment are below: