KSTS Consulting – is one of a few companies (full list), globally that has been granted the unique status of LeSS Coaching Company by the official LeSS Company.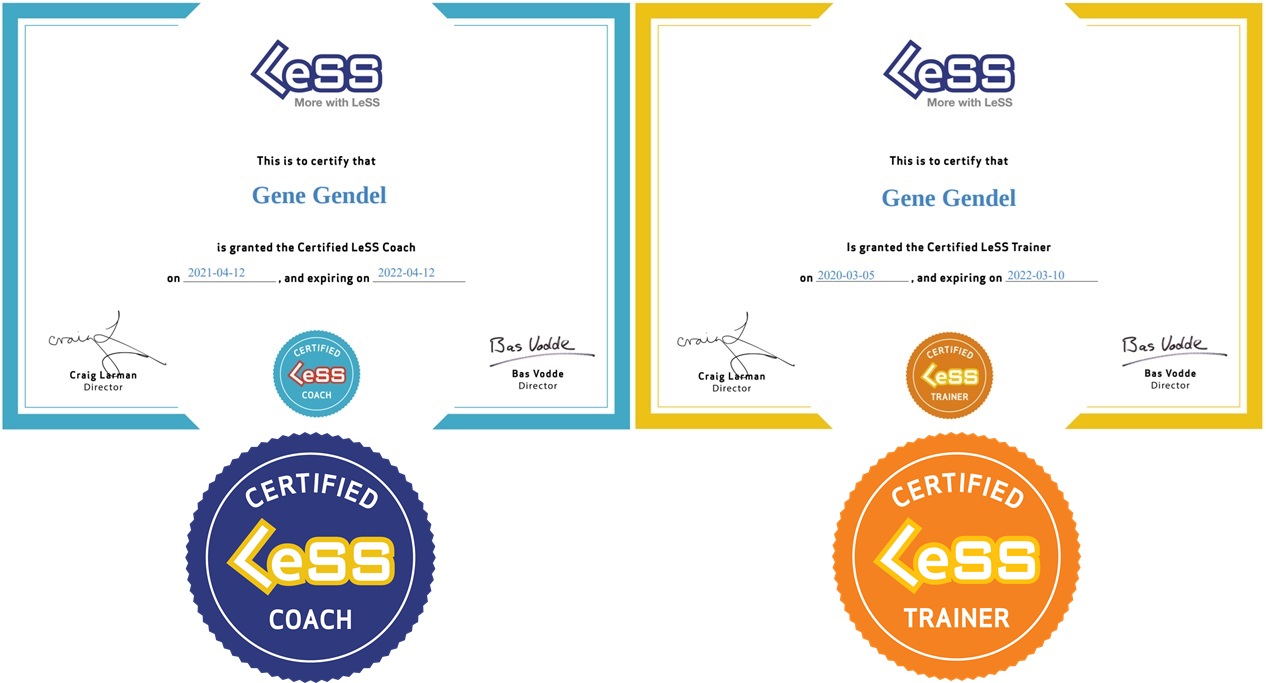 The official profile of KSTS Consulting can be found here.
Every LeSS coaching company is evaluated based on whether its values are aligned with LeSS, whether it has LeSS (or LeSS-like) experience, and whether it has created a sustainable environment for capable coaches to continuously improve themselves.
KSTS Consulting has a small team of highly experienced Certified LeSS Coaches (some of whom, are also Certified LeSS Trainers and Certified Enterprise & Team Coach (CEC-CTC))  that can help your organization with a LeSS adoption and deep, systemic organizational improvements.
---
Please, use the form below to provide your feedback or submit an inquiry. Thank you.